Your SMS subscribers will really appreciate anything that will help them plan and enjoy the perfect looong-awaited summer days. 🌅 
Now is the perfect time for you to surprise them with a special text message about your summer-special campaign. SMS marketing enjoys an unmatched open rate, so you know you'll reach your audience even at the most secluded beach or at the loudest pool party. 
The simplest way to grab people's attention and boost engagement is to use seasonal lingo or puns. Don't forget to include appealing images to make shoppers crave your hot products. Here are two of my favorite examples: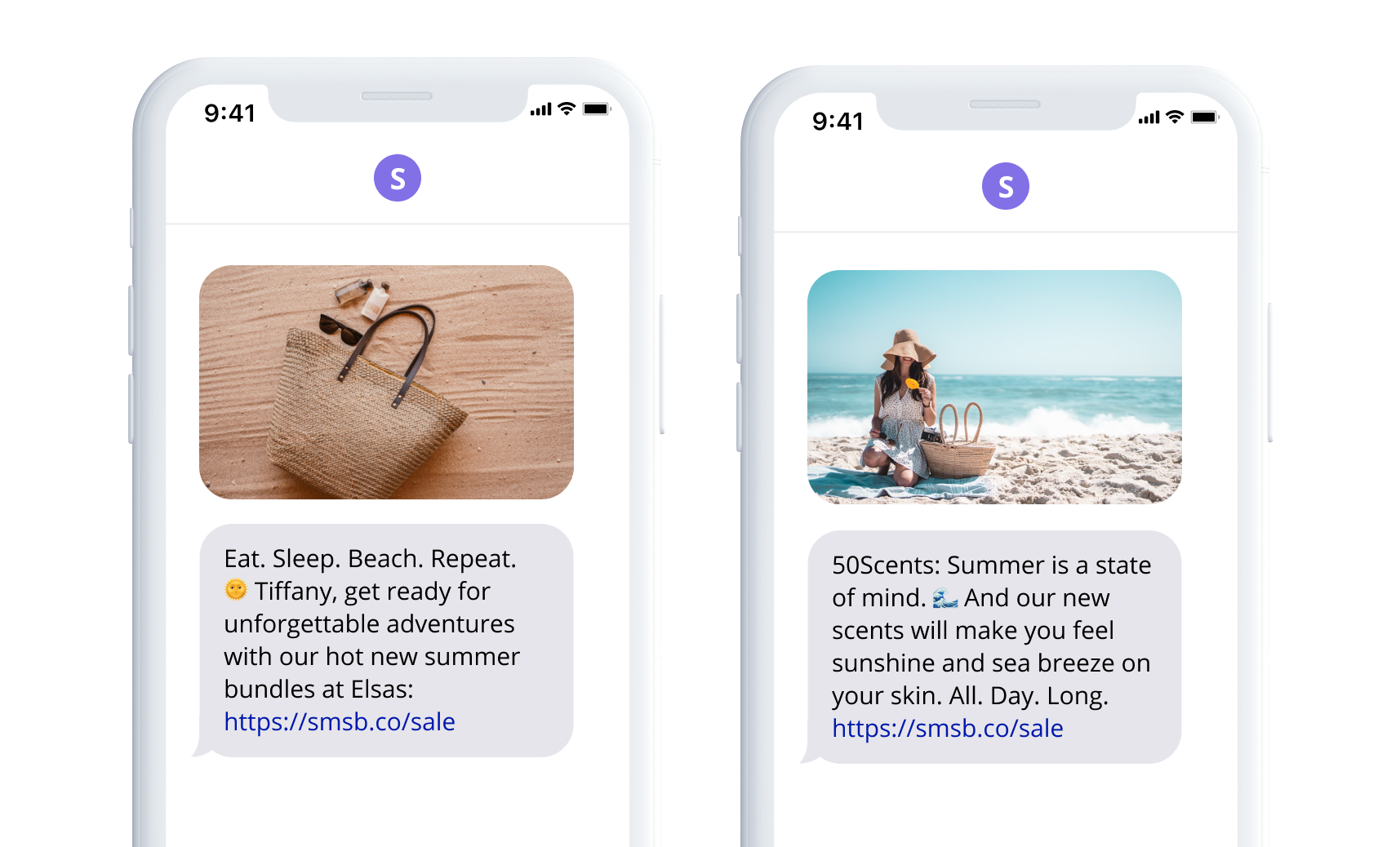 That's all from me for now! Have a successful marketing summer, and remember to check our blog article about the different ways to use SMS to battle the sales slump this summer. 😎
Get creative and put yourself in your customers' shoes. Remember to regularly check the calendar and brainstorm ideas on how to use the summer season to best promote your brand and products to keep your shoppers engaged and drive additional revenue.