Built by creators for creators, Makesy is a marketplace for candle-making supplies, fragrance oils, and DIY kits. They exist with a mindful mission: to elevate, educate, and inspire with unique, innovative products and resources to help small businesses get started.
Challenge
Makesy understood the value of loyalty, but their previous provider, LoyaltyLion, was limiting.
They wanted their program to move beyond the standard "burn and churn" model and become something that actually resonated with their Makers.
Makesy sought out a new loyalty partner that embraced their creativity and greater mission — all while serving as a natural extension of their team.
Makesy already established an impressive presence in the supplier's market by revolutionizing the B2B model. Supplier brands weren't supposed to be sexy or interesting; they were simply supposed to sell raw materials. But Makesy set out to be different. They made it their mission to provide exceptional products and buying experiences to small businesses, becoming a reliable, modern, and outstanding supplier.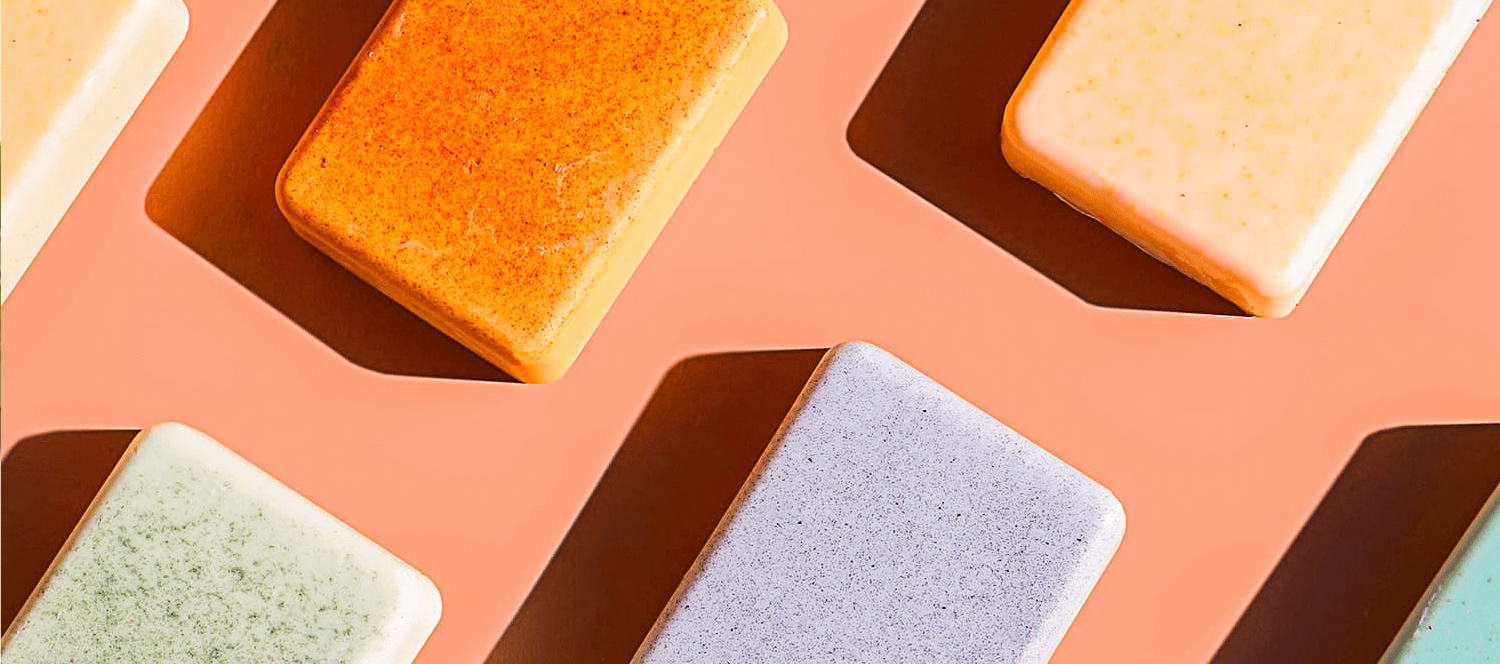 Community, VIP experiences, offering value beyond transactions — Makesy understood why loyalty programs resonated with their customers. But, they felt limited by their previous provider, LoyaltyLion. Their original program was discount-based and didn't deepen customer relationships beyond their checkout page. Additionally, LoyaltyLion couldn't offer the benefits Makers (their loyalty members) wanted, like rewards at checkout.
While Makesy liked the program's simplicity, the team's creativity and greater mission were hindered by LoyaltyLion. They realized it was time to look for something better.
Makesy sought out a partner who could help them nurture engagement and relationships with shoppers. The brand needed their new loyalty partner to mirror their own creativity and ensure they offered small business owners a loyalty experience that lived up to expectations.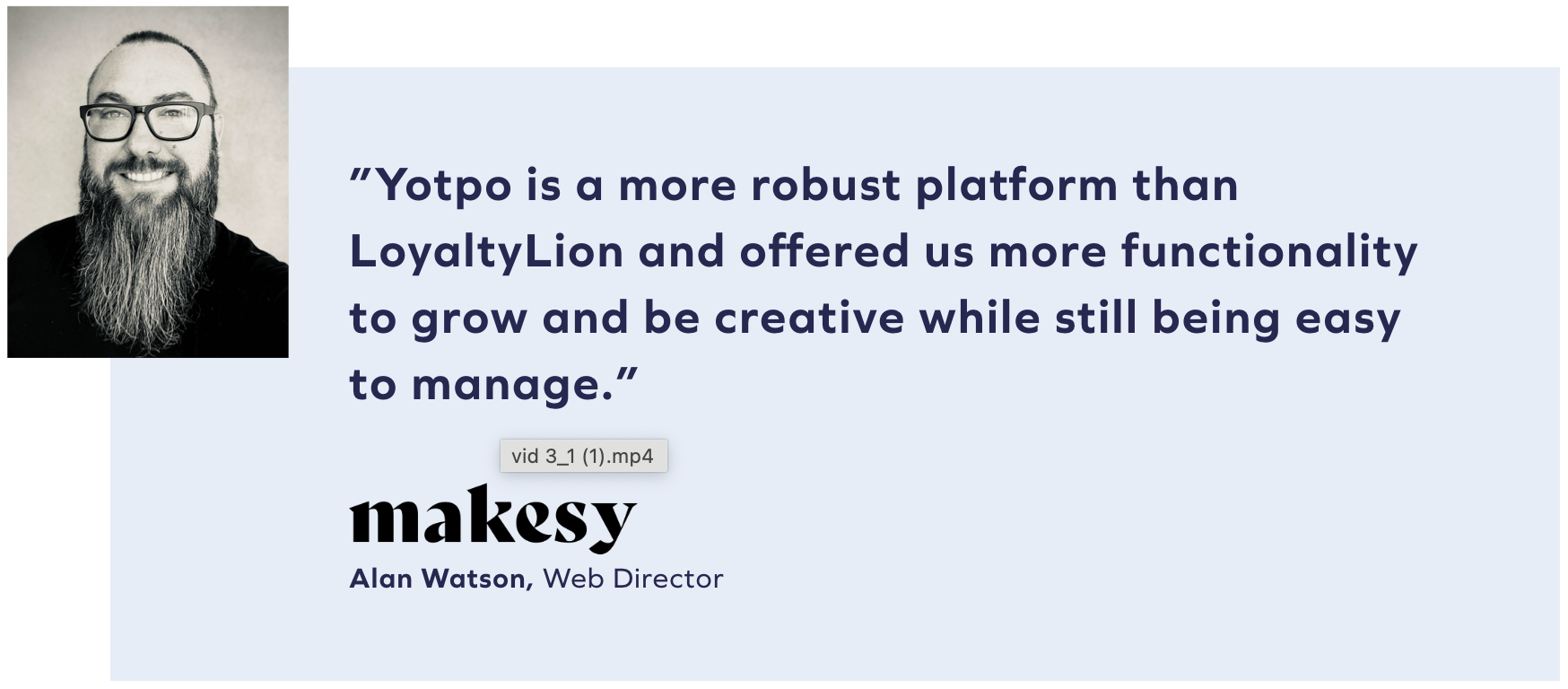 Solution
Makesy turned to Yotpo to create a loyalty experience that entices shoppers and resonates with their day-to-day needs.
Guided by their Customer Success Manager, the brand built Makesy Perks, a tiered loyalty program, and MakerPro, an annual membership.
Makesy's programs drive retention and foster community among small business owners.
After switching to Yotpo Loyalty & Referrals, Makesy worked with their Customer Success Manager to build something out of the ordinary: Makesy Perks, a tiered loyalty program designed to empower small business owners, and MakerPro, an annual membership with exclusive benefits and value.
When creating their loyalty program, Makesy sought to answer a central question: How can we show our gratitude for and support our customers? With this in mind, they built Makesy Perks, a tiered program that truly benefited small business owners. Reflecting Makesy's own creative spirit, shoppers' rewards include access to new products, secret sales, exclusive discounts on new collection launches, and even free products.
Catering to fellow businesses means addressing unique needs and dilemmas, including global supply chain delays. "With inflation and rising prices, having a loyalty program helps us offset changes and reward our customers. Having an engagement-based program in place allows us to show Makers how much we care and bring them closer to the Makesy community," says Jen Rea, Director of Digital Marketing.
Additionally, Makesy makes point redemptions as hassle-free as possible by letting customers redeem points at checkout. As a result, the brand experienced a huge jump in program engagement and adoption among their Makers. Shoppers rave about the improved experience of actually putting their points to use.
MakerPro, the brand's paid membership, makes small business owners' lives just a bit easier and establishes long-term relationships. The membership includes perks like same-day order processing, monthly 1-on-1 consultations with experts, priority support, and $120 in-store credits. Think of it as Makesy's V-VIP tier.
Yotpo empowers Makesy to bring their mission to life, offering Makers the benefits, guidance, and resources to succeed. The two programs not only drive long-term retention but also nurture community and relationships among burgeoning business owners.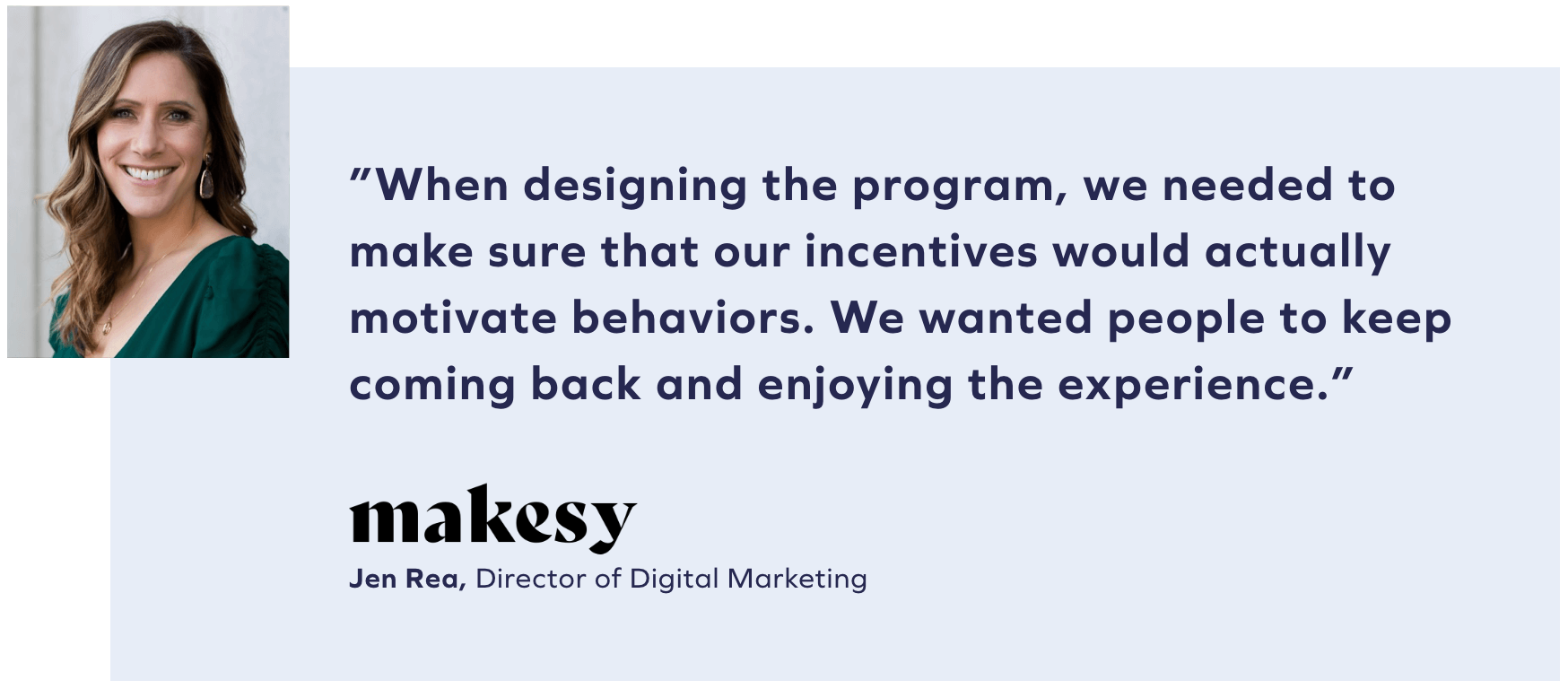 Results
After offering more engaging rewards, Makesy's loyalty program participation increased to 16%, 4x the industry standard.
Loyalty redeemers are Makesy's most valuable customers — they have a 88% repeat purchase rate and a higher average order value compared to non-redeemers.
Makesy Perks alone drives 20x ROI.
Loyalty redeemers purchase on average 6.3 times compared to non-redeemers' 1.8 times.
Makesy Perks and MakerPro bring a new level of engagement among the brands' customers. Since their launch, Makesy has seen loyalty program participation rates skyrocket to nearly 16%, 4x the industry standard. Makers are not only excited to redeem rewards at checkout and level up to the next loyalty VIP tier, but they are also actively joining MakerPro to get exclusive experiences and become the brand's top-tier customers.
And their relationship-based approach is paying off; Makesy clearly sees the impact of loyalty redeemers on their bottom line. Loyalty members who redeem their points have an average of 6.3 purchases versus non-redeemers who only buy 1.86 times. The success of their program is also reflected in their 88% repeat purchase rate among redeemers.