Hey, everyone! 
Where are you in your Loyalty & Referrals journey?
🥳 Are you launching your Loyalty program?
💝 Or do you need to get back to the basics and revamp what you offer your customers? 
#Tip 1 is all about the makings of a successful loyalty program
First, figure out the program structure. Your goal is to create a Loyalty program that resonates with shoppers while also targeting larger brand goals. It doesn't need to be complicated. Choose 4 to 6 campaigns that align with your objectives: reward for signing up, leaving a review, and adding your birthday. From here, you'll need to assign these campaigns value — what shoppers receive in exchange for these actions.
Your program reward structure should be obtainable and easy to grasp. Customers need to understand program mechanics and reward options when they land on your rewards page. Why? 
💡 Simplicity breaks down customer hesitation and drives program engagement. 
Some questions that will help you in this process:
What rewards and perks will entice different groups of shoppers?
How do you plan to engage different customer segments about your program launch?
Do your VIP tier names resonate with your target audience?
How will you encourage shoppers to "level up" their VIP tier?
Which reward or perk is best to tease during your pre-launch stages?
After the initial launch, how can you launch timely campaigns to encourage sign-ups from new shoppers?
Here is an example of how Lyres considers this and implements it in a loyalty program - the Frequent Sipper's Club. 🍸
Lyres' loyal customers, the frequent Sippers VIPs, are not only redeeming points more often and spending more, but they're also increasing the brand's followers & actively engaging on social channels.
With an engaging loyalty program, Lyres' average order value is up 60%, revenue is up 27%, and loyalty members have a 30% higher purchase rate compared to non-members.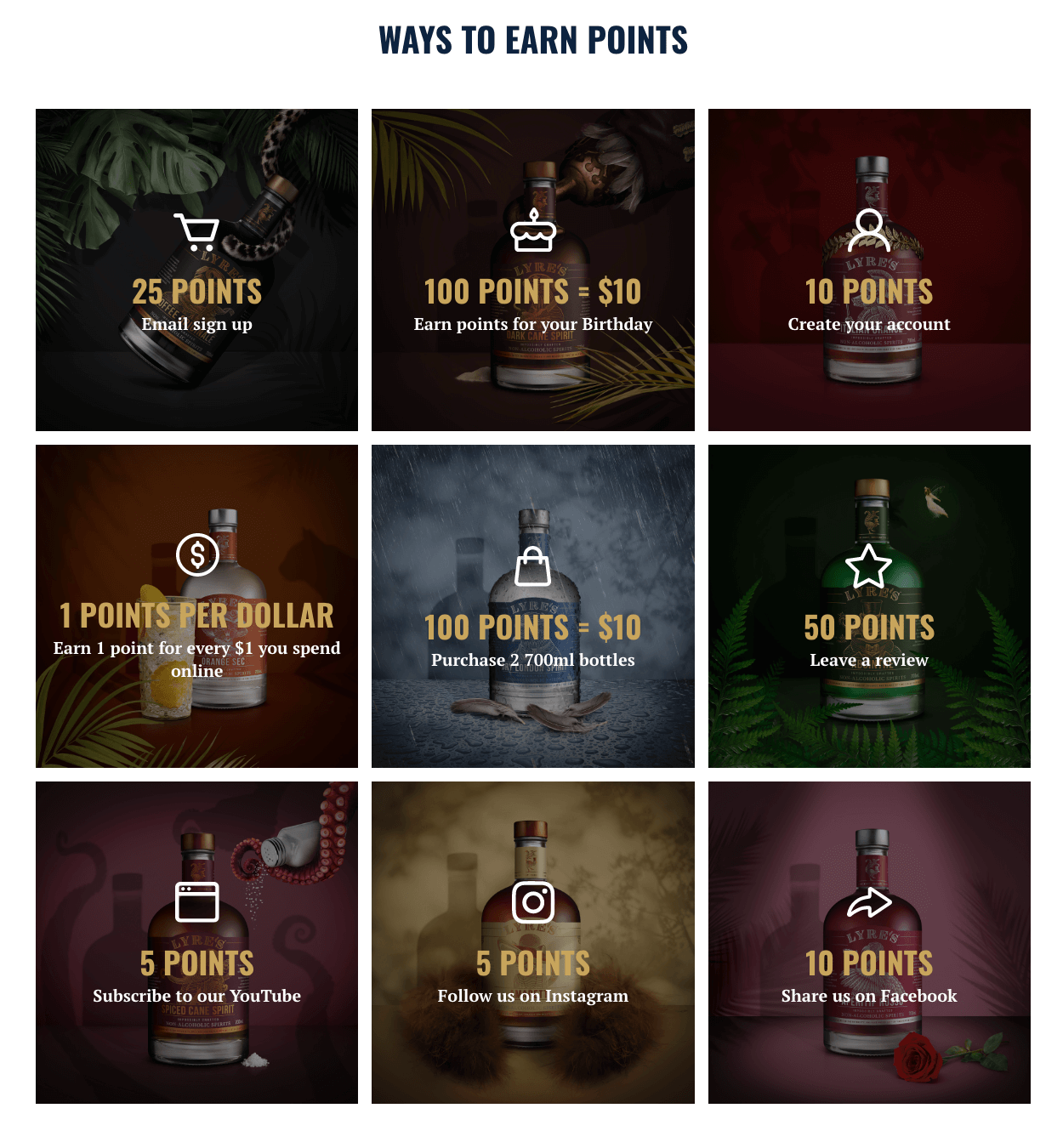 Subscribe to this topic, and don't miss our upcoming best practices, ideas, and insights! 😊