Time and time again, Loyalty programs have proven themselves as one of the most effective tactics for increasing revenue and inspiring customer loyalty. Why? Because they provide the rewards, like free products, discounts, and extra value that customers are seeking.

But in today's fast-paced market, you need to find ways to be agile and keep pace with the ever-changing needs of consumers. Those that take a "set it and forget it" approach to loyalty will eventually fail as the program becomes stale over time.

We completely rethought and redesigned our Loyalty solution, making it simple and effective for you and your customers. We focused on 2 core pillars to drive our product vision: improving merchants' experiences and increasing loyalty members' redemption rates. See what's new:
Manage and evolve your program rewards with ease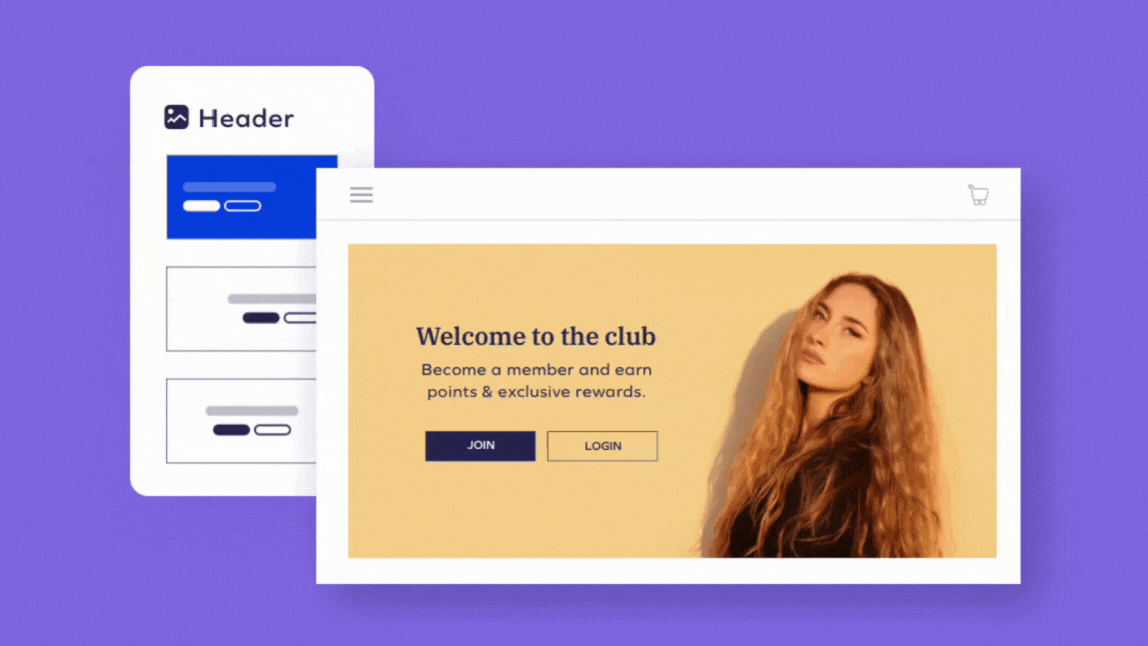 With our new Rewards page, keep your program offerings fresh and exciting. The market is moving fast, but our redesign ensures you can captivate customers in the long-term.
With the redesign, we've made it simple to choose which campaigns make the most sense for your brand and goals. 
Each type of earning rule will focus on a different goal, like turning one-time buyers into repeat customers, strengthening your brand's social media presence, or increasing brand awareness through educational content.

Not sure which campaigns make the most sense for your brand? We've got you covered - our new Earning Rules design makes it easy to choose what's best suited for your brand and business goals. 
Need some inspiration? Check out 10 brands bringing personality to their loyalty programs here!
Boost program awareness throughout the customer journey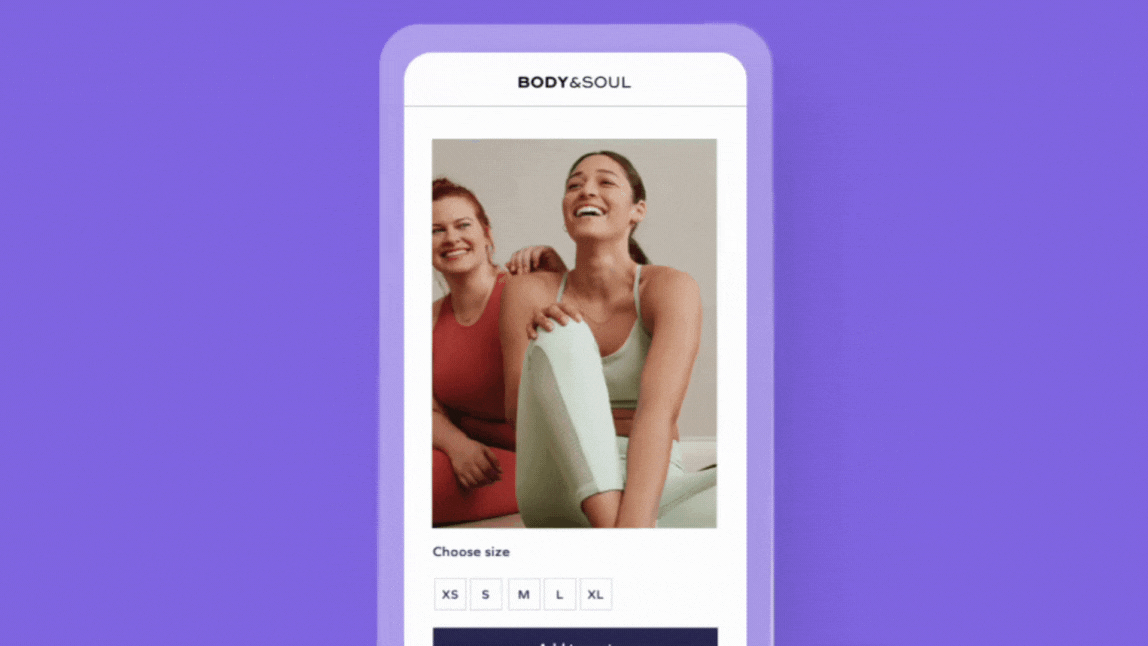 Where your customer goes, our Rewards Sticky Bar follows. Across the brands using this new feature, we've seen

a 50% increase in loyalty redemption rate

.
The Sticky Bar been hugely successful for program awareness, engagement, and participation as it makes your program visible on each page to every shopper on your website.

It constantly reminds customers of the program and make it easy for them to access their rewards.
Reward redemptions at checkout just got easier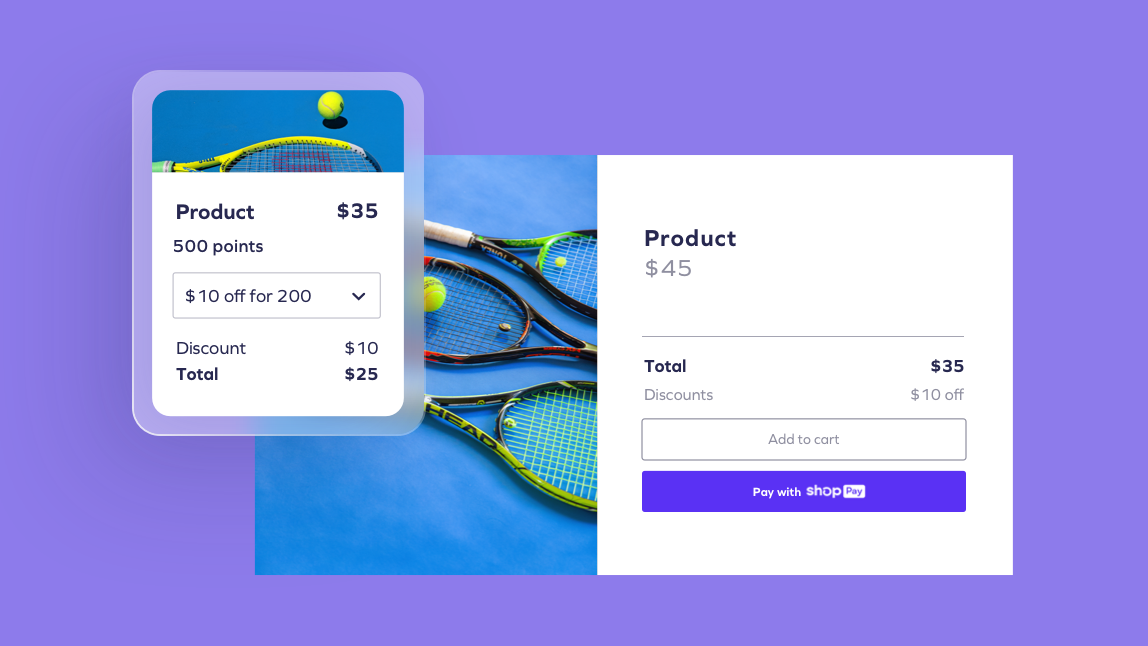 Undoubtedly THE MOST critical place to empower customers to redeem their rewards is during checkout. With our new Checkout Extension, you can keep pace with Shopify's checkout redesign. 
Customers can redeem with ease, including via accelerated checkout experiences like ShopPay.
Let customers redeem beyond the checkout page, too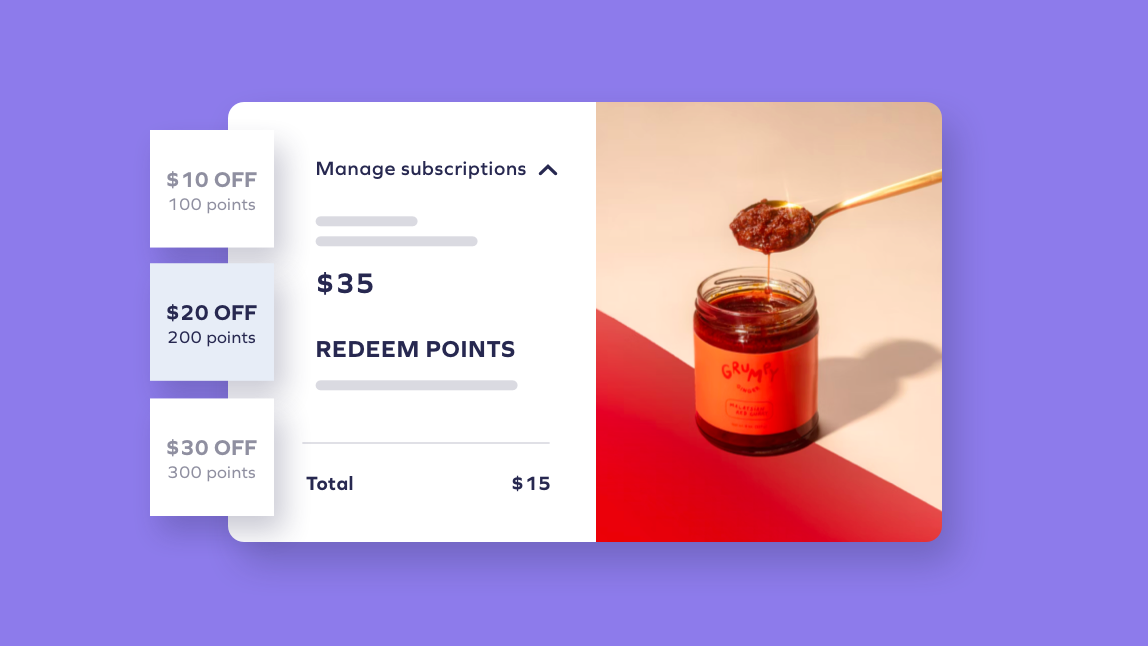 Let your customers redeem via text, email, and on their subscriptions with our solution updates.

Loyalty members that are subscribed to SMS are 2 times more likely to redeem.
Our new Click-to-Redeem feature allows customers to skip the checkout page altogether and simply repurchase their favorite products in a pre-populated cart. The best part? Their loyalty points are already applied. With one text, you've removed two, three, four roadblocks in the path to purchase.

We also looked at alternative checkout experiences. Subscriptions immediately came to mind. If customers are subscribed to your products, they're rarely going through a traditional checkout page. It's an entirely different customer journey.

To ensure your subscribers can redeem their loyalty points easily, we crafted a redemption experience within our Subscriptions portal. When a customer goes to manage their subscription, they automatically see their points balance and reward options. So, on their next monthly subscription, they can click, redeem, and continue being a loyal subscriber to your brand.
"Yotpo has given us the tools to create so many additional touchpoints where we can communicate with our customers in a way that adds value for them and drives additional revenue for us." Curtis Ulrich. Director of eCommerce at Aviator Nation