Our customers tell us that moving to Yotpo helped them collect twice as many reviews. Here's Emma Standing from Bubble Skincare on how impactful switching to Yotpo was for their brand. 
"One feature we most value is Yotpo's in-mail review submission, so writing a review within the review request email removes a key barrier to customers submitting reviews on your behalf. In general, the Yotpo's in app features filled a huge need that Okendo's platform couldn't for us." Emma Standing, Director of Ecommerce and Customer Experience at Bubble
Discover what improvements we made to help you customize how your reviews are collected and displayed, and gather a deeper understanding of customer sentiment:  
---
Customize the look and feel of your review request emails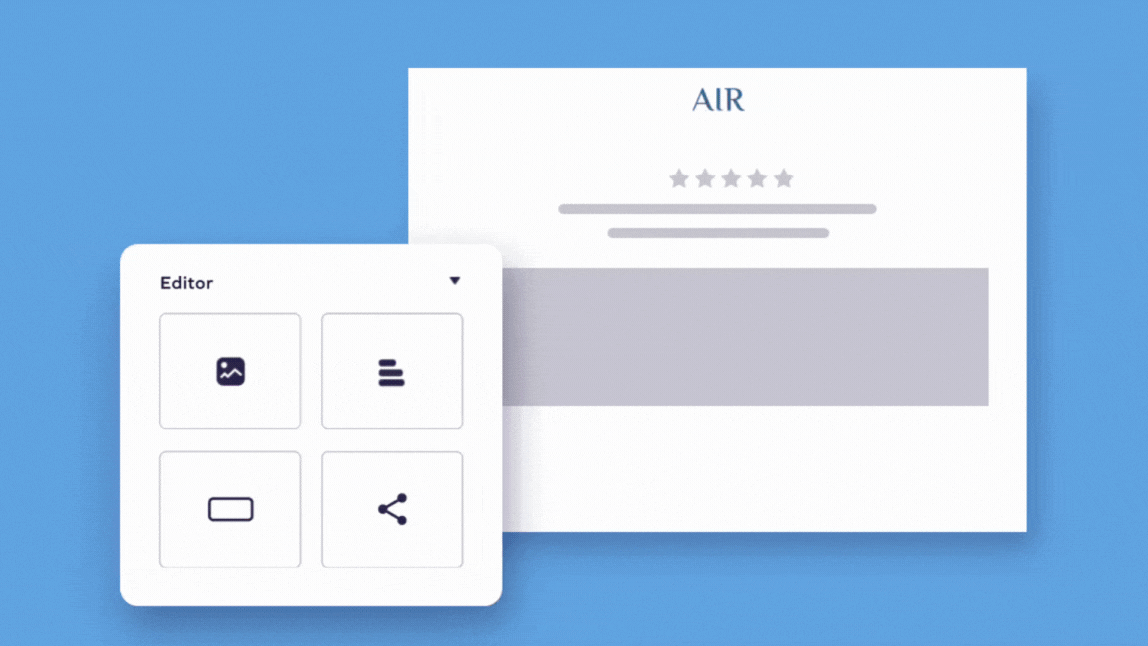 Leverage our easy-to-use, intuitive no-code email editor to create beautiful, on-brand review request emails that reinforce trust and encourage shoppers to submit reviews. 
No need for CSS or HTML knowledge. Drag and drop to create beautiful, on-brand emails.
Simply click "choose email template," to view our new library with 9 beautifully designed email templates. Add an image or a social link highlighting your Facebook, Instagram, Twitter or Youtube in seconds. Once you're done editing, click "Save & Close"

You can see a preview of what the email will look like on desktop and mobile. Once you find a template you like, you can continue to customize the email as needed.

Another enhancement is delivery based review requests. Now you can easily schedule review requests for a specific number of days after a package is delivered to maximize Review Collection.
Try our new and improved Reviews widget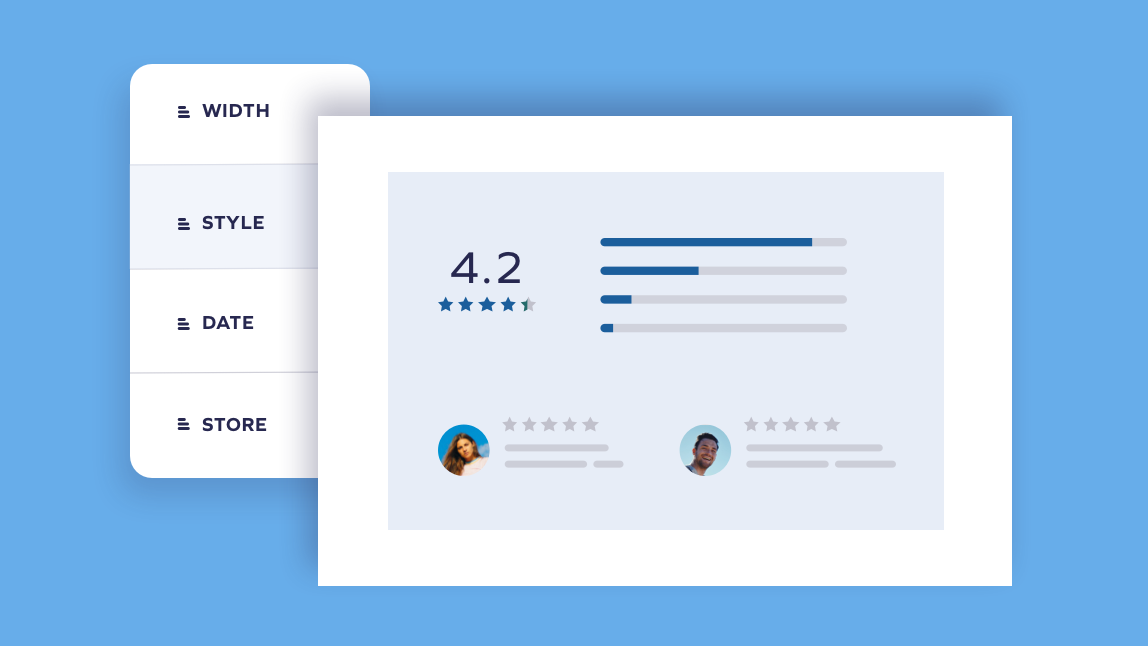 Optimize site speed, SEO, and ADA compliance, and the look and feel of your on-site reviews with our new Reviews widget. 
Brands are seeing ZERO impact to site speed by having Yotpo widgets on their site. 
A Yotpo brand tested their Google lighthouse score with & without Yotpo widgets and their score wasn't impacted. Page Speed was steadily at a whopping 93/94 out of 100!

Starting with our Widget Hub — the one-stop shop for all of your widget needs. Here you can discover and easily install any of our on-site widgets for Reviews. Toggle on and off different settings like average star rating, adjust the alignment from left, right, or center, and change the font and color.

Always showcase your hard-earned reviews by enabling the number of reviews shown under each product. Automatically add the star rating widget to your product page by clicking "publish now". 
It's that easy!
Classify your reviews seamlessly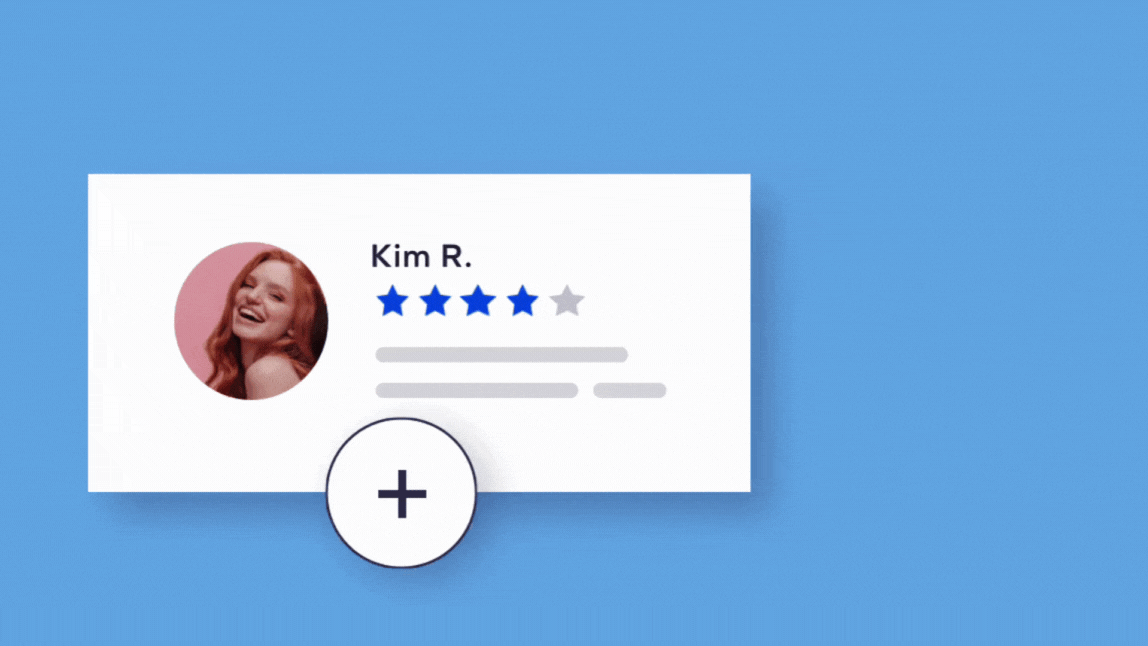 Categorize your reviews with premade or custom tags to organize your customer feedback and create reports that you can filter through.

Example tags may include "Marketing" for reviews to use in upcoming campaigns, or "Customer Support" so that you can flag the reviews for the appropriate team to check in on. 
Automatically schedule any of our 6 pre-built reports to receive business-impacting trends and alerts directly to any members of your team. 
We've taken it one step further by allowing you to create custom reports based on your tags! There are 10 advanced filters to choose from when creating a custom report such as star rating, media, product type, date range, and Review Tagging is one of them.

It's that easy to get a list of customers who left a 5 star review, with a photo, tagged 'Marketing' for the last 90 days to easily use within your next marketing campaign.

Visually compare industry benchmarks with our Insights dashboard to see where you stack up against your competitors.
Set it and forget it with Automated Reports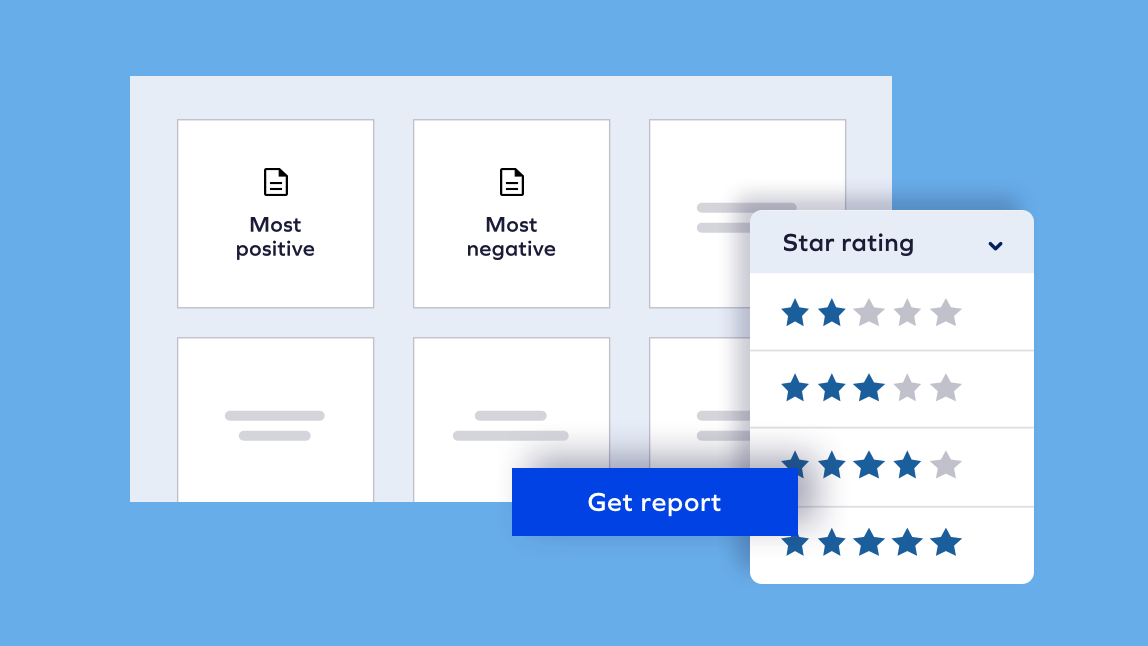 Schedule automatic reports that notify you about significant changes to your star ratings so that you can take immediate action. 
Our 6 pre-built reports that can be scheduled to any member of your team to ensure they have important customer sentiment directly in their inbox on a recurring basis. 
The best part is that we will proactively notify the right member of your team via email about things such as sudden and significant changes to your star ratings so that way you can take immediate action and understand product performance on an ongoing basis. 
Unlock access to Yotpo Insights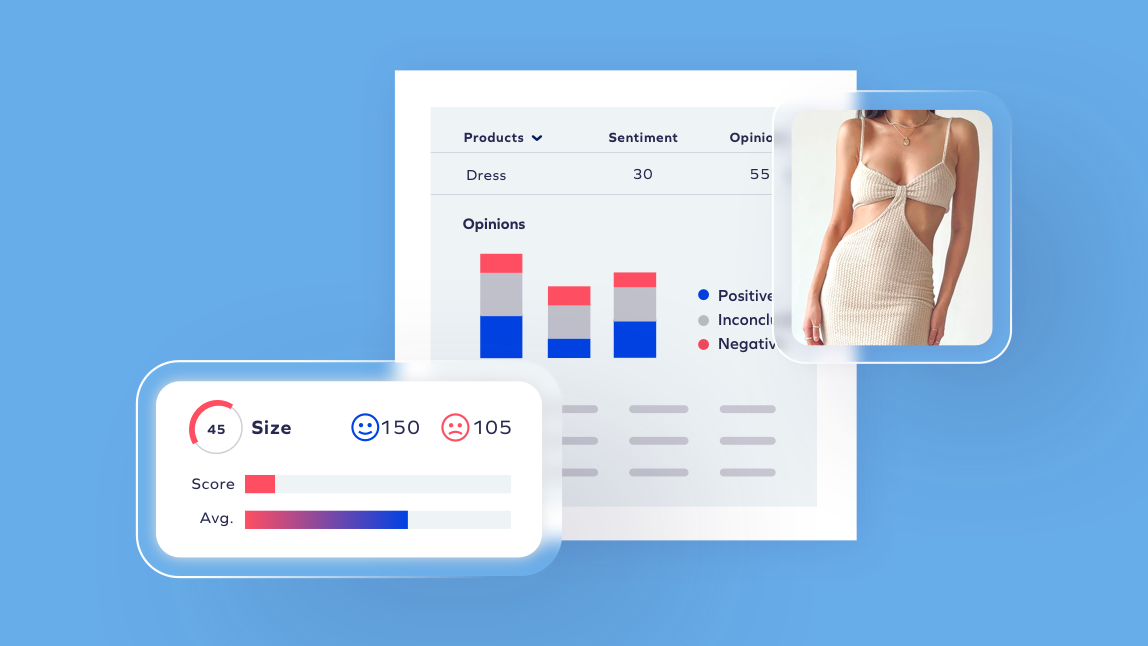 Analyze customer sentiment in more detail with Insights — our intuitive, AI-powered dashboard.
Reviews are a key source of data that allows you to better understand who your customers are, their pain points, and their overall sentiment towards your products. 
When you want to get a visual representation of when things are changing, you can use our Insights dashboard, located directly within the Reviews product —  it's one of the most powerful AI tools within the market. It allows YOU the opportunity to quickly understand what your customers think about your products & brand, while identifying opportunities for product improvement.

With a deeper understanding of customer sentiment, you can:
Analyze customer feedback at scale and address quality issues 

Track changes over time to see trends in consumer preferences and business performance

Build segmented audiences for tailored outreach and so much more
Find Insights directly in the Reviews admin. Navigate to the left hand panel and click "Insights" to start understanding in-depth customer sentiment about your products.

You'll see different topics such as Fit, Quality, Sizing, Shipping, and more. Clicking into Fit you can now read all reviews related to the Fit of this product, seeing the number of positive and negative reviews as well as the overall score to the top left.

If we look at Size, we can see on the right 'Most Mentioned Opinions', to dive deeper, simply click on an Opinion to get a review breakdown and better understand what your customers feel about the sizing of this specific product. 
"Having Yotpo Reviews, Subscriptions, and SMS all working synergistically together has absolutely taken our business to the next level." Kaben Kramer, CEO & Co-founder TenderlyRooted