Engaging your customers between purchases with the RIGHT experiences at the RIGHT moment makes their post-purchase path simple, seamless, and captivating.

Let's take a look at three different customer journeys:
Take Olivia:

She's just made her first purchase, and your goal is to bring her to her second purchase and diversify her cart.

Or, Take Jane:

She is a repeat buyer and always buys the same product. Your goal is to keep Jane coming back and make it even easier by motivating her to become an active subscription customer

.

And lastly, let's take John:

He is an active subscriber and has his third subscription order coming soon. Your goal is to mitigate churn and increase AOV.
Each one of these customers requires a different journey tailored to them. 
With the Yotpo Platform, you can unlock personalization that will encourage shoppers  to engage with your brand and take actions in a way that drives your business goals.
Don't take our word for it. Kelsey Davis, Marketing Operations Manager at Fat and the Moon weighed in on the brand's experience so far: 
Using all our Yotpo products together, we've seen a huge lift in returning customer rate (RCR). Before Yotpo, we had a 29% returning customer rate. Now, with Yotpo, we're at 53% & counting. 
Here are 5 ways our Platform will enable you to level up your CX:
---
Get a 360-degree view of your customers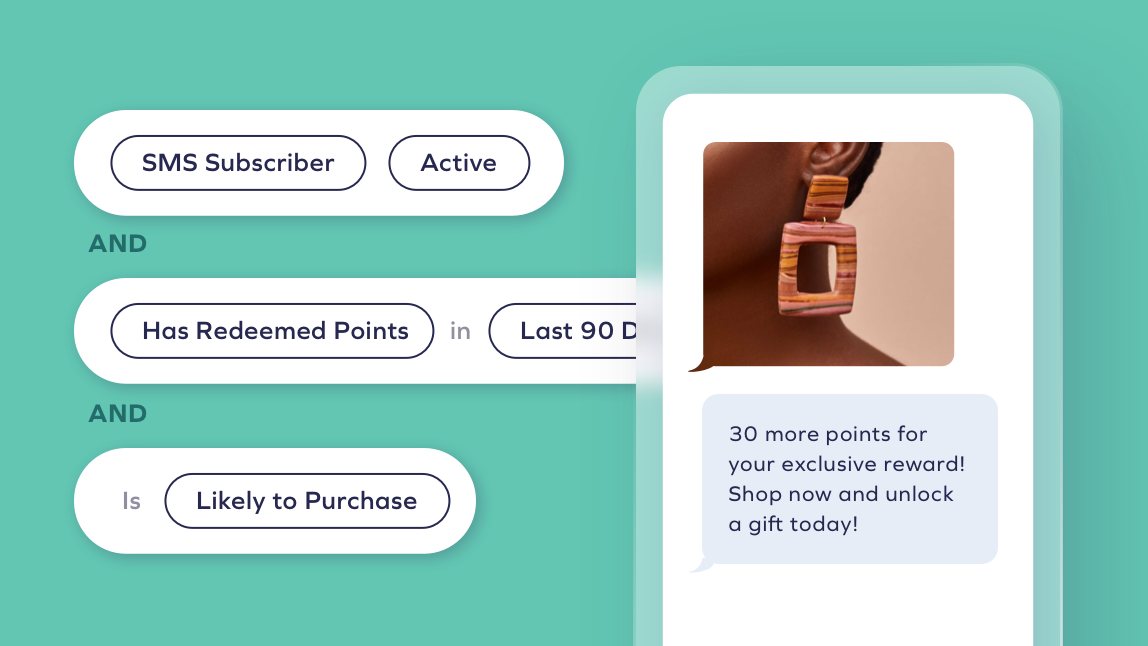 Yotpo.EQ aggregates customer data from all Yotpo channels and your eCommerce platform, allowing you to get a 360-degree view of a singular customer or segment of customers, all while updating data in real time. 
Yotpo.EQ, our AI-powered segmentation tool, empowers you to access, understand, and act upon your customer data like never before.
It even enables you to understand customers based on predictive data points — like next purchase date or even when they are at risk of churn. Directly in our platform, you can seamlessly create targeted communication and engagement strategies by identifying customers with similar behaviors and attributes.

You can target these segments with the right experiences to motivate certain behaviors. 
For example, send a repeat purchaser a reminder to redeem at just the right time when their last coffee purchase is likely running low.
 
Always send the right message at the right time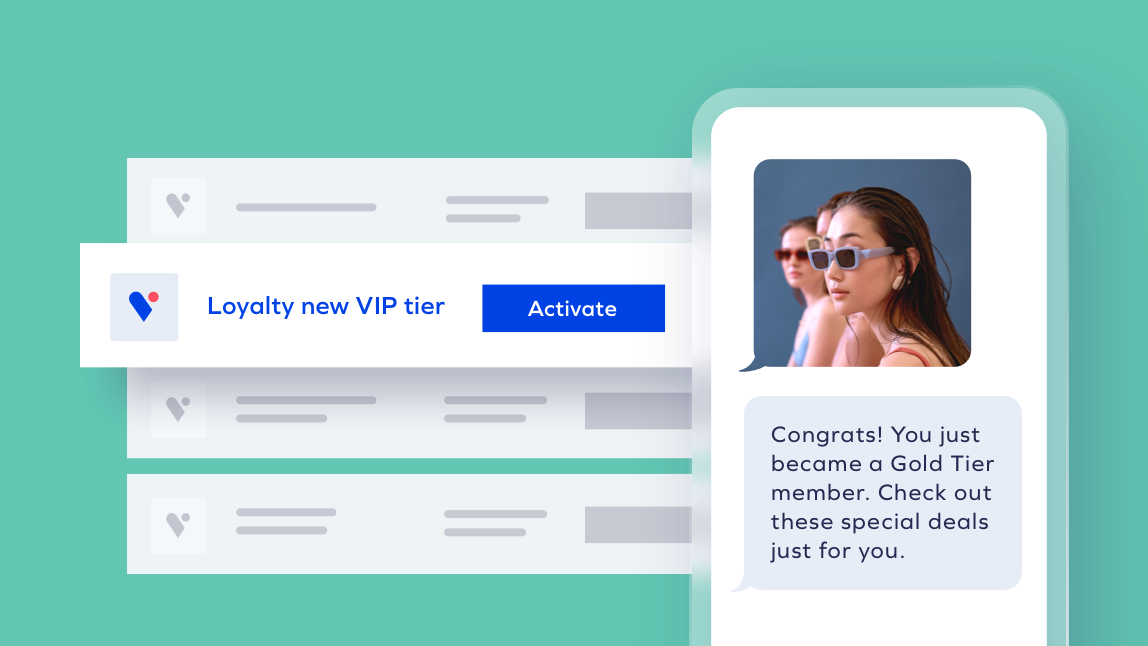 💥 Introducing the Yotpo Flow Center, for managing automated messages across all of your channels, to ensure you're sending the right message, at the right time, on the right channel.
You can easily see all of your relevant automated messages, preview your Email and SMS message templates, turn on and off and edit the message and see the flow analytics with just a click.

Easily understand the basics, like ROI, CTR and CVR, but also evaluate the impact of your automated messages on your loyalty program. You'll get insights into KPIs like revenue from redeemers, number of purchases made with a loyalty reward, or impact on VIP tier mobility.

How these automated triggered messages look within the customer journey:
Your customer receives a welcome flow that mentions the loyalty program and shows recommended products. 

After browsing, they receive a cart abandonment flow, and they make a purchase. 

They leave a review through the automated review request. 

They get reminded 30 days later that they have enough points to redeem on their next purchase–just in time for them to replenish. 

They make a purchase that immediately moves them to the next VIP tier–and of course, a perfectly timed text saying congratulations and thank you comes their way. 
Let your customers take the lead on their subscriptions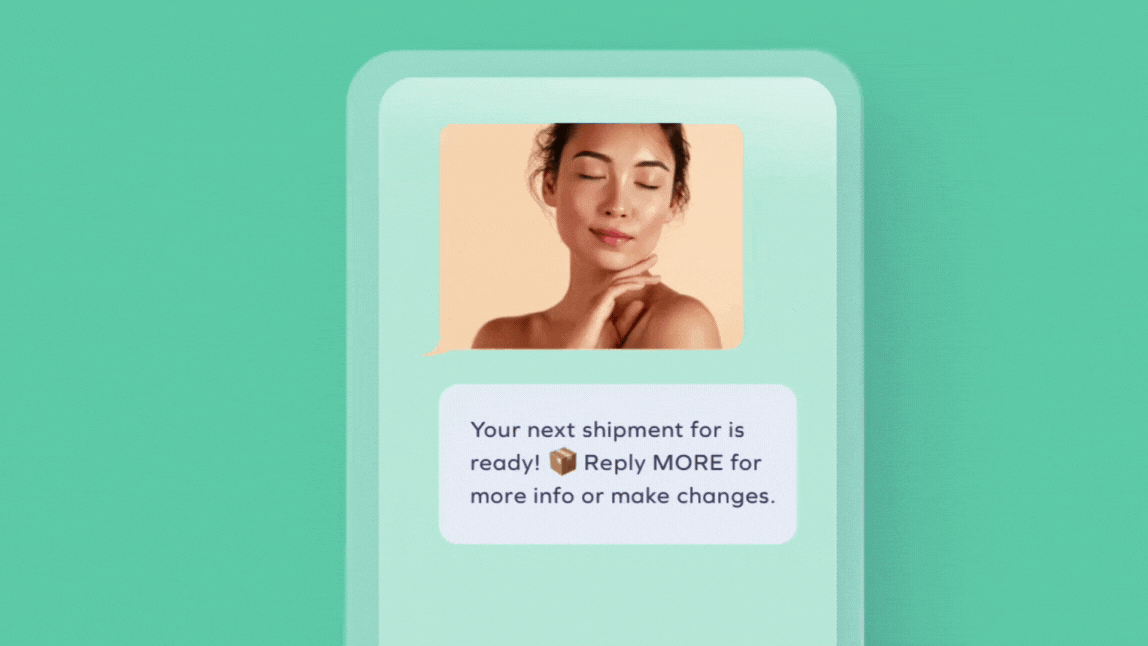 Subscription programs increase CLTV and prevent churn. Making it easy to manage a customer's subscription(s) and offering incentives is a great way to build a fruitful program.
Managing subscriptions via SMS reduces churn and boosts recurring purchases. In two-way messages, customers can easily manage their upcoming subscriptions.
For example, you can send customers a no-login required link via SMS a few days ahead of their next charge date that will take them directly to their management portal.  

By allowing customers to manage their subscriptions via SMS response, you will increase flexibility and in turn, their long-term commitment to your brand - thus increasing CLTV 🤯!
Make the path to purchase that much easier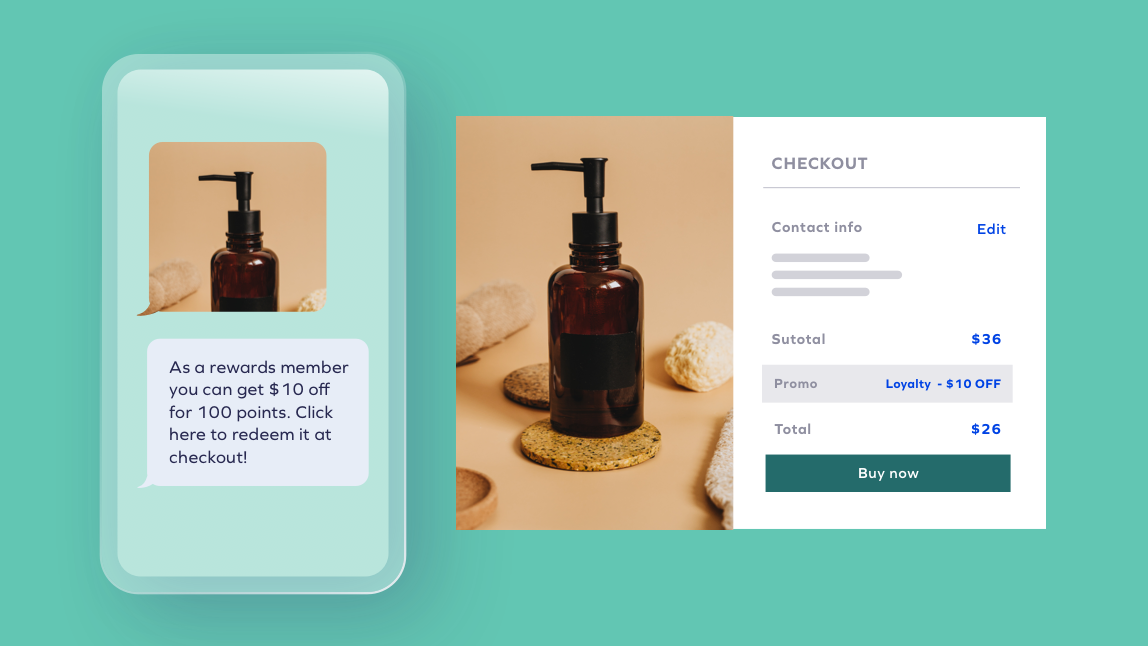 The most successful loyalty programs make redemptions as easy as possible, Click to Redeem makes this ease a reality.
Via SMS, customers can directly redeem their loyalty points — increasing repeat purchases and CLTV.
Setting up a click-to-redeem campaign is easy:
Choose the eligible redemption amounts.

Perfect your campaign copy, 

And simply send customers a unique link that will automatically apply their highest eligible redemption amount directly at checkout. 
No customer login or account creation is required. Brands are seeing 4-6x times the amount of loyalty redemptions as a result of these campaigns!
See what actually moves the needle when it comes to retention

You need to know how you're progressing against your retention goals and what actions you can take to improve.  
With our Retention Dashboard, dive into customer segments and get actionable insights to drive CLTV and retention — all in one, cohesive view.
With this dashboard, analyze your repeat customer rate at a glance:
Visualize which segments are driving sales month over month

Understand trends in purchasing behavior and identify areas of opportunity

Act on the most impactful campaigns that drive retention
The Retention Dashboard is currently in beta. Join the waitlist to explore becoming a design partner and get first access to this feature. 
Using all our Yotpo products together, we've seen a huge lift in returning customer rate (RCR). Before Yotpo, we had a 29% returning customer rate. Now, with Yotpo, we're at 53% & counting. Kelsey Davis, Marketing Operations Manager at Fat and the Moon