Hey guys, just installed the Yotpo Subscription service on my Shopify Venue theme and so far so good on the back end of things!
My only issue is that it now shows on the products page a "Initial Deposit" choice which doesn't make sense to me. Here's a screenshot.
https://www.shophagwood.com/collections/soaps/products/blaze-orange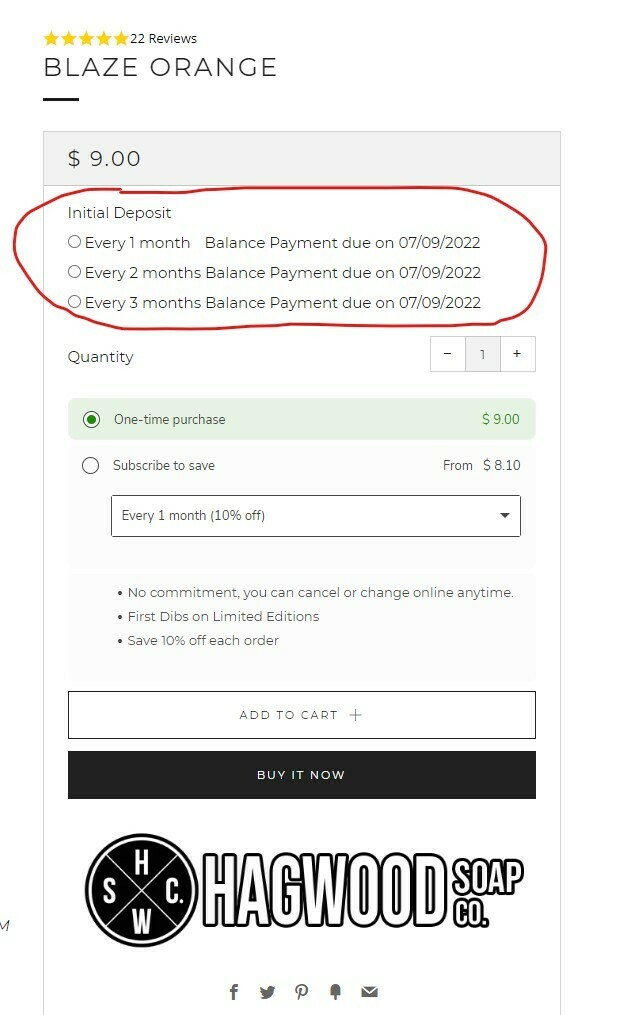 How do I get rid of this? This doesn't seem to make sense to me. The subscribe button below all of that works, but why is this "Initial Deposit" choice showing up?
Any help would be great because this looks very "scamm-y" to me lol.
Shopify 2.0
Theme: Venue
App Embed: Enabled