Hi,
Is it possible to add a ratings board on my product details page. Are there any widgets provided by Yotpo?
I am using the free subscription of yotpo reviews and ratings. And the platform on which my store is built is Salesforce Commerce Cloud.
Example of ratings board: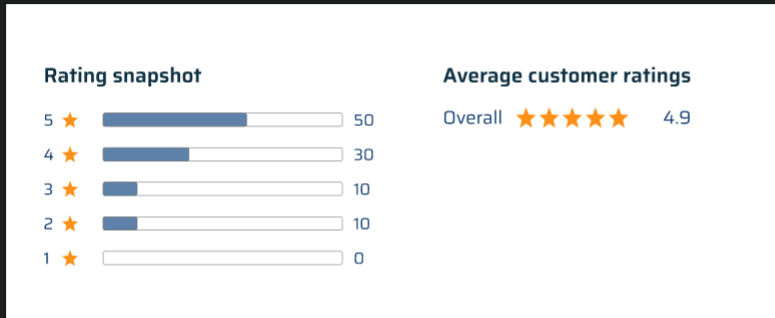 Is it possible to achieve this with a free account?
Best Regards
Best answer by Savina from Yotpo 17 January 2023, 13:05
View original