Send tailored text messages that expedite the consumer path to purchase with Yotpo SMSBump's innovative technology.
To effectively engage consumers today, and continuously re-engage them so that they make more purchases over time, is no easy feat. Brands must navigate multiple channels, saturated markets, and complicated buyer journeys to raise awareness and see shoppers through from consideration to purchase — and they have to do it all quickly and seamlessly.
According to a survey conducted by Linnworks, fast, convenient, and frictionless eCommerce purchase experiences are the ones that will win consumers today — 76% of consumers say convenience is a key priority in selecting a retailer, and nine in ten will prioritize using a retail site that offers a seamless experience. We've seen this in the rise of buy online, pick up in store (BOPIS), which was quickly adopted by brands and consumers alike to bridge the gap between offline and online shopping, and we've seen it in the rise of SMS marketing too — 55% of consumers say they prefer SMS to other marketing channels because it's immediate, convenient, and allows them to quickly get updates.
Even more than consumers crave personalized experiences, they want those experiences to be highly accessible, the shopping highly convenient for them to commit to a brand. New mobile optimization strategies, apps, and channels like SMS have made it possible to meet consumer expectations — but the path to purchase for most remains lengthy and complex. With Click-to-Buy from Yotpo SMSBump, we aim to finally close the shrinking convenience gap.
Closing the Convenience Gap With Click-to-Buy
Once you get in front of your customer, there are several steps they need to take before they ultimately convert. First, they need to access your website. Once there, they need to browse your products until they find one (or more) that interests them. Then they must add the item(s) to their cart, search for and type in a discount code, and finally input and review their checkout details to place the order.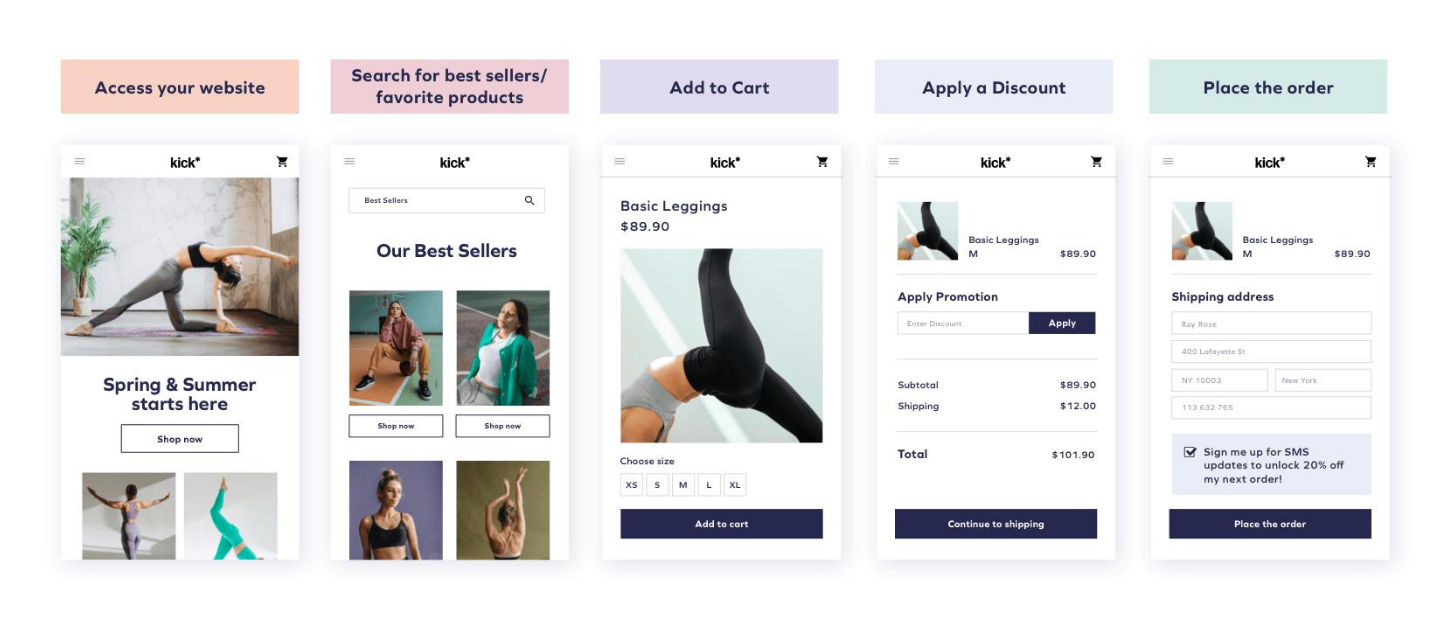 The more steps there are in this consumer path to purchase, the more opportunities there are for the customer to drop off. As the National Retail Federation reports, almost all consumers (97%) claim to have backed out of a purchase simply because it was inconvenient to them. So what if we could answer the needs of convenience and accessibility by eliminating the majority of those tedious steps? What if your customers could check out on mobile by simply clicking on a link in a text? Now, they can.
With Click-to-Buy, eCommerce brands can guide mobile consumers from product discovery to purchase in seconds. All it takes is a single click for your customer to reach the mobile checkout, where a curated selection of products that you've defined awaits them. Customers can purchase their favorite products as quickly as it takes to respond to a text, expediting the path to purchase and creating the absolutely frictionless shopping journey that today's mobile consumers demand.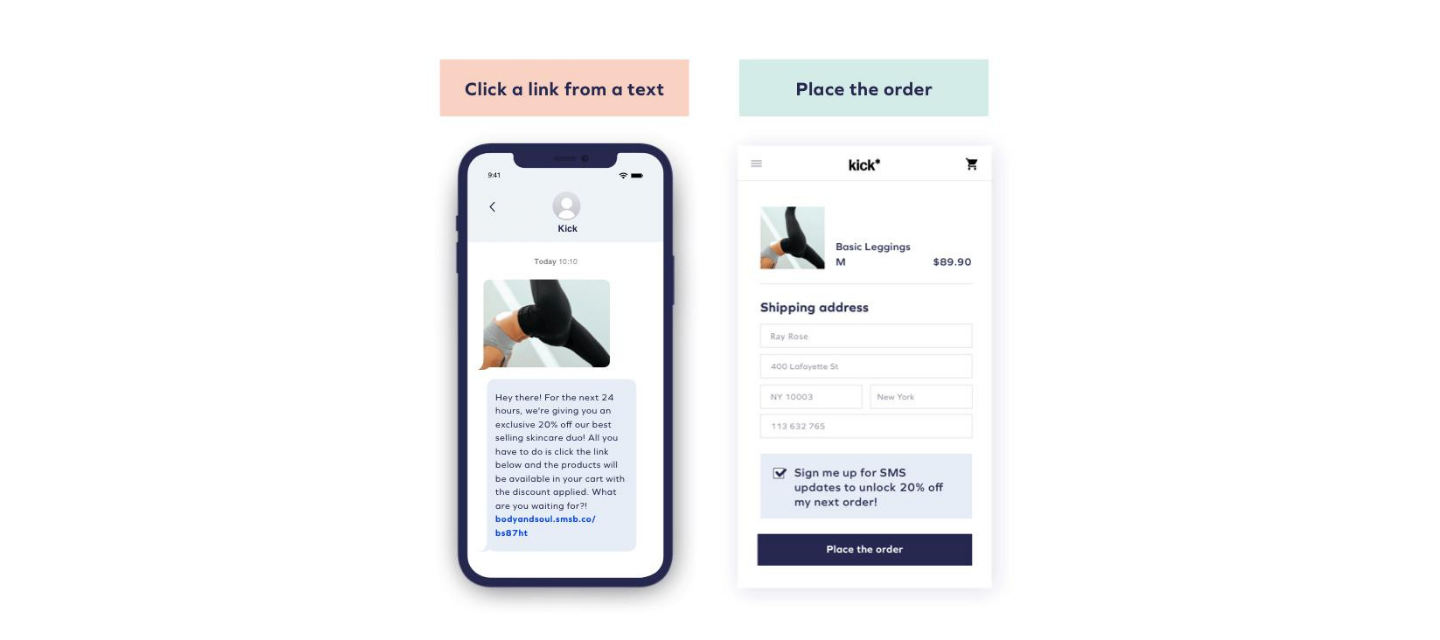 Read the full guide and learn how click-to-buy works at: https://bit.ly/3OYC7qj