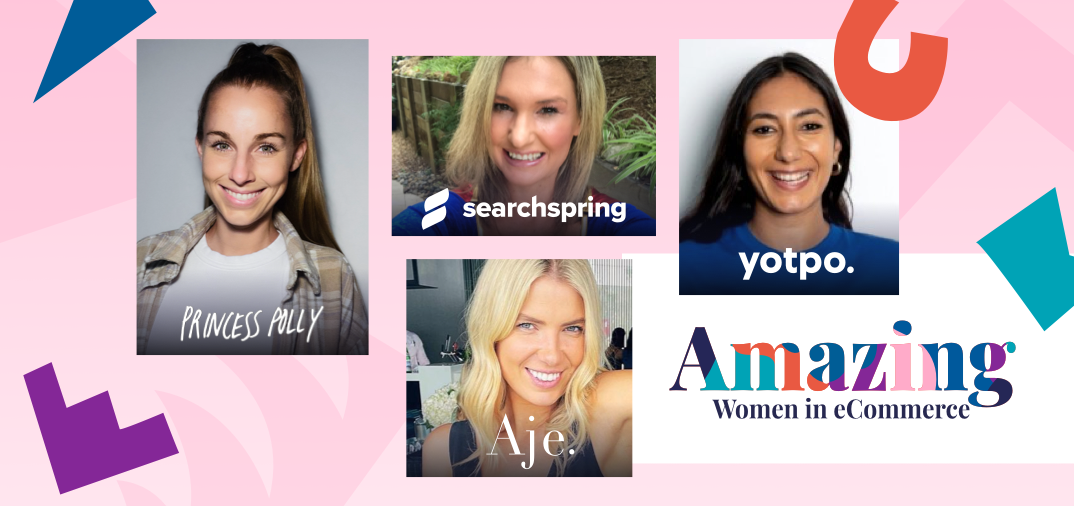 ICYMI: In June, we sat down with some of our Amazing Women in eCommerce community members to get expert tips on marketing to Gen Z. 
 
Carmel Zein, Senior Marketing Manager at Yotpo, talked to three Gen Z experts about the challenges and opportunities of capturing the next generation of shoppers: Kim Zorn, Global Performance Director at Princess Polly, Alyssa Thomas, eCommerce Manager at Aje, and Kate Massey, Head of APAC at Searchspring. Here are some of their insights.
What are some of the ways you all are seeing success when marketing to a Gen Z audience?