According to Yotpo's State of Brand Loyalty 2022, shoppers in the UK will happily participate in loyalty programs; when asked which industry's loyalty programs they would most likely join, survey respondents cited Food & Beverage (67.2%), Beauty & Cosmetics (59.1%), and Fashion & Apparel (55.4%) brands as their top answers.
Loyalty is becoming an increasingly important tool for brands' acquisition and retention efforts alike, and as our data shows, shoppers expect their favorite brands to offer a top-tier program. Dive into these six European brands creating exceptional customer experiences with Yotpo Loyalty.
1. Revolution Beauty
Founded in 2014 by Adam Minto and Tom Allsworth, Revolution Beauty has completely disrupted the beauty industry by focusing on accessibility. Whether it be their affordable price point or diverse shade ranges, the brand is dedicated to making beauty inclusive for everyone.
What were they looking to achieve?
Revolution Beauty wanted to accelerate D2C growth and incentivize customers to shop directly. Over 75% of their online shoppers only made one purchase, highlighting the need for a loyalty scheme to boost their retention rate. The brand also wanted to collect more first-party data so that they could effectively understand their consumers.
RevRewards
To achieve their goals, Revolution Beauty created RevRewards. The tiered program incentivizes incremental behavioral change in exchange for points, VIP perks, and more. Plus, the program made it easy for Revolution Beauty to monitor and assess different customer motivations. If certain elements underperform, the brand can restructure the program quickly and effectively.
Their VIP tiers — Bronze, Silver and Gold — offer increasingly desirable perks to encourage shoppers to "level up." Gold-level members not only receive perks like free shipping, a birthday gift, and additional points per purchase but also early access to new collections and exclusive offers and discounts.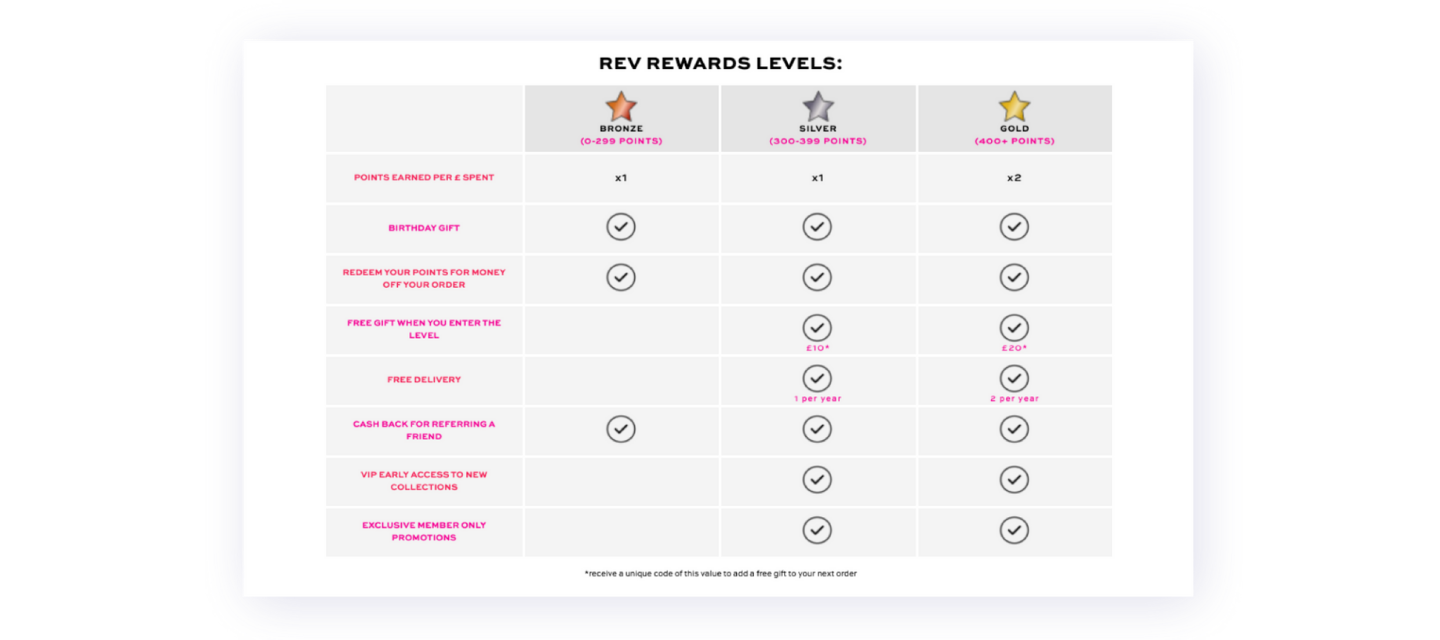 2. Ruonhonjuuri
Founded in 1982 in Finland, Ruohonjuuri is a retail chain and eCommerce store specializing in natural cosmetics, organic food, supplements, and other health products.
What were they looking to achieve?
Ruohonjuuri wanted to provide the same cohesive customer experience across their online and offline channels, especially as they began expanding to new geos. After migrating to Shopify Plus, Ruohonjuuri also hoped to enhance their shoppers' purchasing experience through personalization and hyper-relevant experiences.
Ruohonjuuri Rewards
Until mid-2021, Ruohonjuuri manually handled in-store loyalty membership with stamp cards, requiring shoppers to track loyalty rewards themselves and creating an inconvenient user experience. But, with Ruohonjuuri Rewards, the brand completely transformed their reward scheme.
Yotpo's customer success expert helped convert Ruohonjuuri's manual stamps into "cones," or points, for writing reviews and submitting photos and videos within their reviews. This strategy allows the brand to use happy customers' experiences as proof points to future shoppers while also boosting customer retention. The result? A loyalty program that serves acquisition and retention efforts.
Yotpo Loyalty's analytics allows Ruohonjuuri to enrich their customer profiles and deliver highly personalized loyalty experiences, like recommending products based on diet preferences or skin concerns.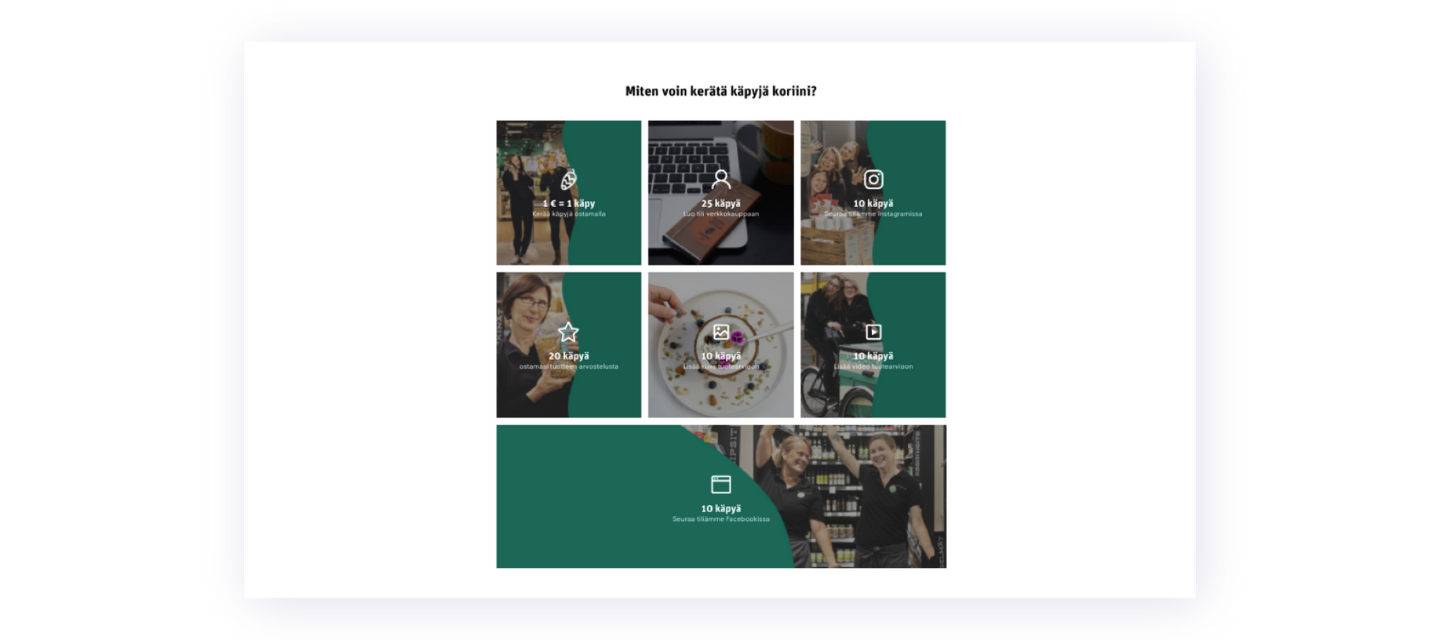 3. The Turmeric Co.
Launched in 2018, The Turmeric Co. offers functional and fresh nutritional products that support holistic health and well-being. The Turmeric Co. now retails at Whole Foods, over 100 locations of David Lloyd Clubs, and other UK-based stores.
What were they looking to achieve?
The Turmeric Co. had glowing 5-star reviews and testimonials, but they wanted to focus on increasing customer lifetime value. The brand looked to create a seamless customer experience and boost customer retention through a loyalty program. And, they wanted to create in-depth customer profiles with loyalty data to better shoppers' experiences.
Turmeric Tokens
The Turmeric Co. launched Turmeric Tokens, a strategic loyalty program with 11 unique campaigns for earning points, like leaving reviews, signing up for subscriptions, and engaging with educational content.
To better foster education and community, The Turmeric Co. rewards shoppers for reading their wellness magazine The Root, covering topics such as pain management and immunity support — then connects relevant reviews directly to each blog page for a cohesive shopper experience.
Using Yotpo's segmentation capabilities, The Turmeric Co. captures and activates member data, like purchase activity, VIP status, reviews left, and more. With this information, the brand sends hyper-relevant email flows that maximize conversions.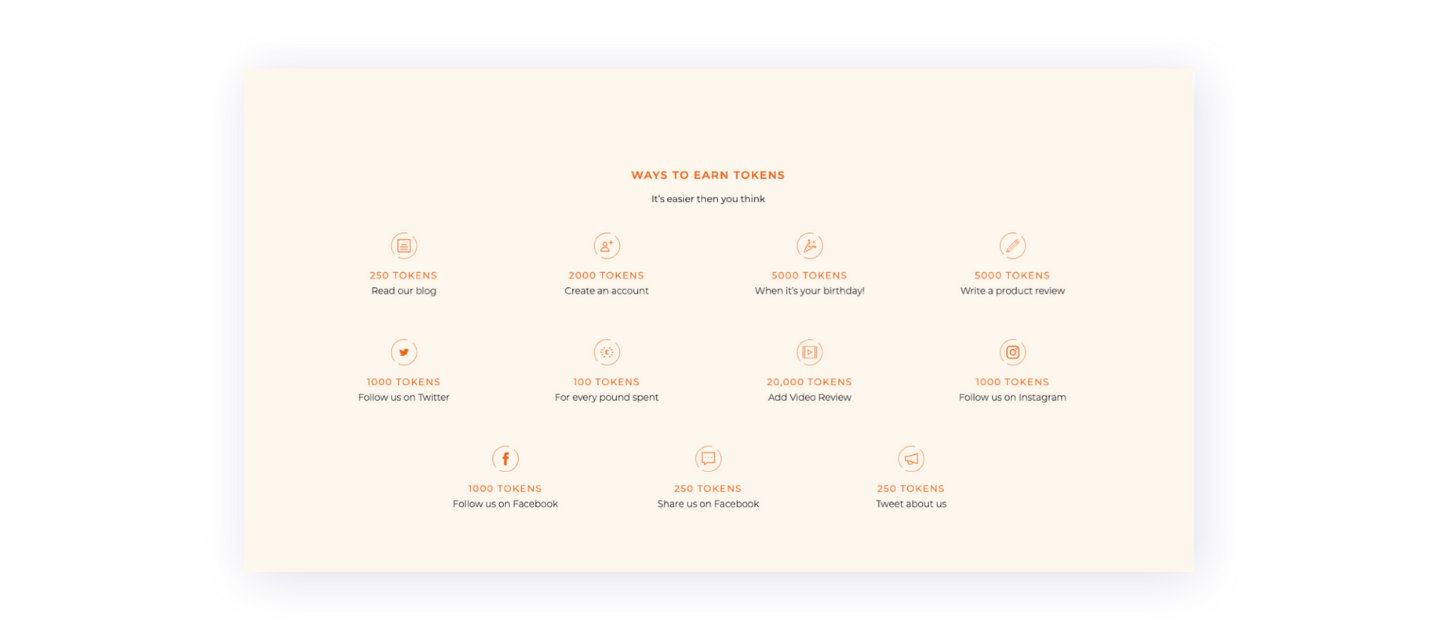 🔎 Discover more examples from Scarpetta, Candy Kittens and Odd Molly at: https://bit.ly/3FhYToA