This year, we wanted to celebrate Valentine's Day in a new way: by celebrating the relationships between customers and the brands they love.
So, we reached out to real shoppers and asked: Which brand is their Valentine? Who makes them feel special? Why? 
Turns out, a whole lot of people have brands that give them butterflies — and they were oh-so-excited to share their love stories. :) After sifting through all the submissions, we're excited to share our top 5. Check them out below!
Roses are red, violets are blue, whether I'm sending or receiving flowers, I always turn to you! Your mission of spreading the joy of flowers always brightens my day, you're my go-to for every gift, and now I'm a loyalty member — even made it to level Peony! I've referred my mom, and even sent her a flower subscription to spread the love. You could say we've made the relationship official. 🙂
Thanks for reminding me to stop and smell the roses,
Love,
Rachel B.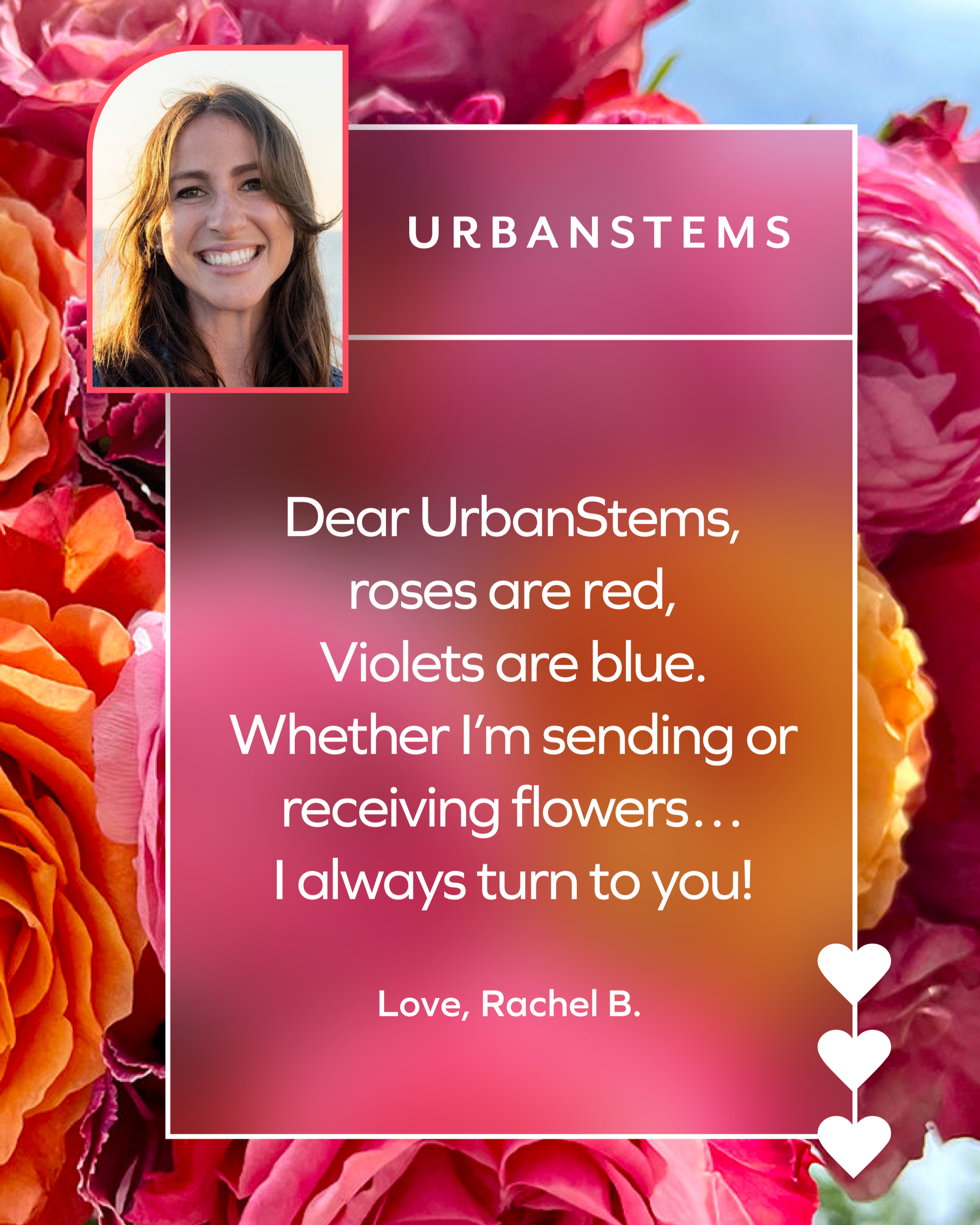 My family is Caribbean, so we have a special relationship with the sun and warm climates, but skin protection wasn't something I heard discussed very often. You came onto the scene, disrupted the market, and created a dialogue about skin protection in the black community. I love seeing people in your ads that look like me — that kind of inclusion in the beauty industry gives me butterflies. :) Hoping we can make our relationship official this summer when I restock!
Thanks for making me feel seen,
Love,
Sea H.
I was looking to buy from a brand with a mission, and when I saw your support for the community & women's health, I fell in love from the start.  Now, I'm a member of your loyalty program and I give back with every purchase (and I get points too!), so I've referred all my friends and family. When I'm shopping with you, I know I'm making a difference — and that makes all the difference to me. 
Here's to doing good and looking good 💁‍♀️,
Love,
Ruthie B.
I was searching for a backpack that was stylish, practical, reliable — and I found the total package in you. Now, my backpack comes with me everywhere. The leather is well-loved and aging gracefully, like a delicious French wine. When I see it, I'm reminded of all the adventures we've had together, and I can't wait for more. I tell everyone about it, and now I'm even featured on your website in a photo gallery alongside others who feel the love too.
Thanks for carrying what's important to me all these years,
Eva Z.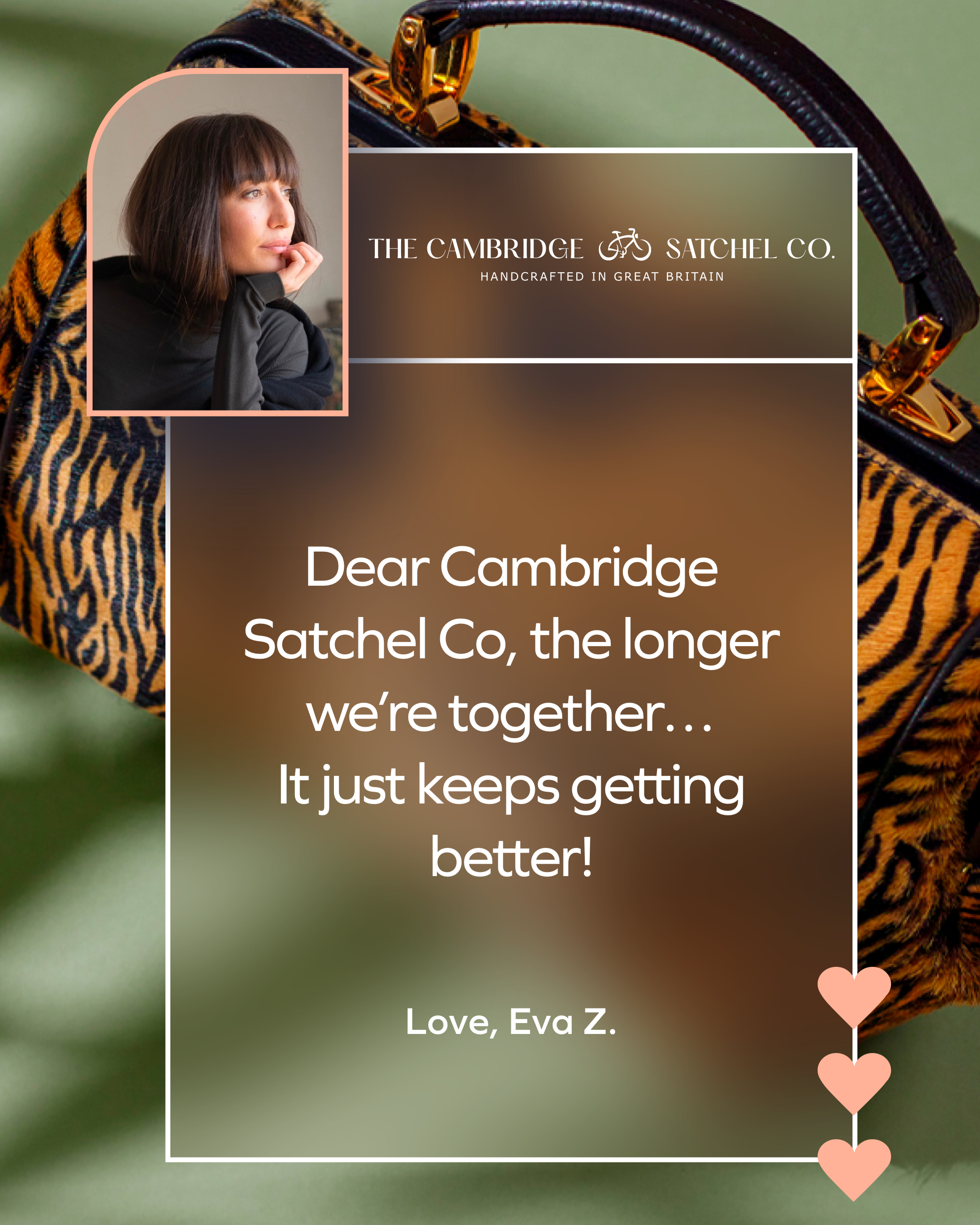 Your products are clean and high-quality, and every scent seems better than that last. I've shared my love for you across thousands of miles by referring my family in India and Dubai, and now they're hooked on you too. When I made it to the Insider Tier of the loyalty program, you gifted me with a Dark Rum Super candle — you could say sparks are flying. ;)
Here's to an international love,
Love,
Miloni S.