As the race to boost customer retention heats up, eCommerce brands need to strategize on building brand trust to ensure that their customers are happy and returning to their site. Reviews, in particular, are a great form of social proof that can help brands build on that trust, and ultimately, impact customer retention. Here are eight ways you can use reviews to build brand trust.
---
1. Gather all of the nitty gritty details within reviews
A sure-fire way to show your shoppers that your reviews are coming from real people is to collect as much information as possible from those who are leaving reviews.
For instance, if a customer leaves a review about a pair of jeans, brands can collect details about the reviewer's age, weight, and height; the exact color and cut of the jeans they purchased; and the size they ordered. By displaying these details alongside your reviews, you can be transparent with your shoppers and build more trust with them.
---
2. Collect customer photos in your reviews
When shoppers see photos of previous customers wearing or using your products, it gives them visual proof that your products look and work as intended. Photos from happy customers with different body types or skin types using your products can help to boost buyer confidence, which can lead to repeat purchases in the future.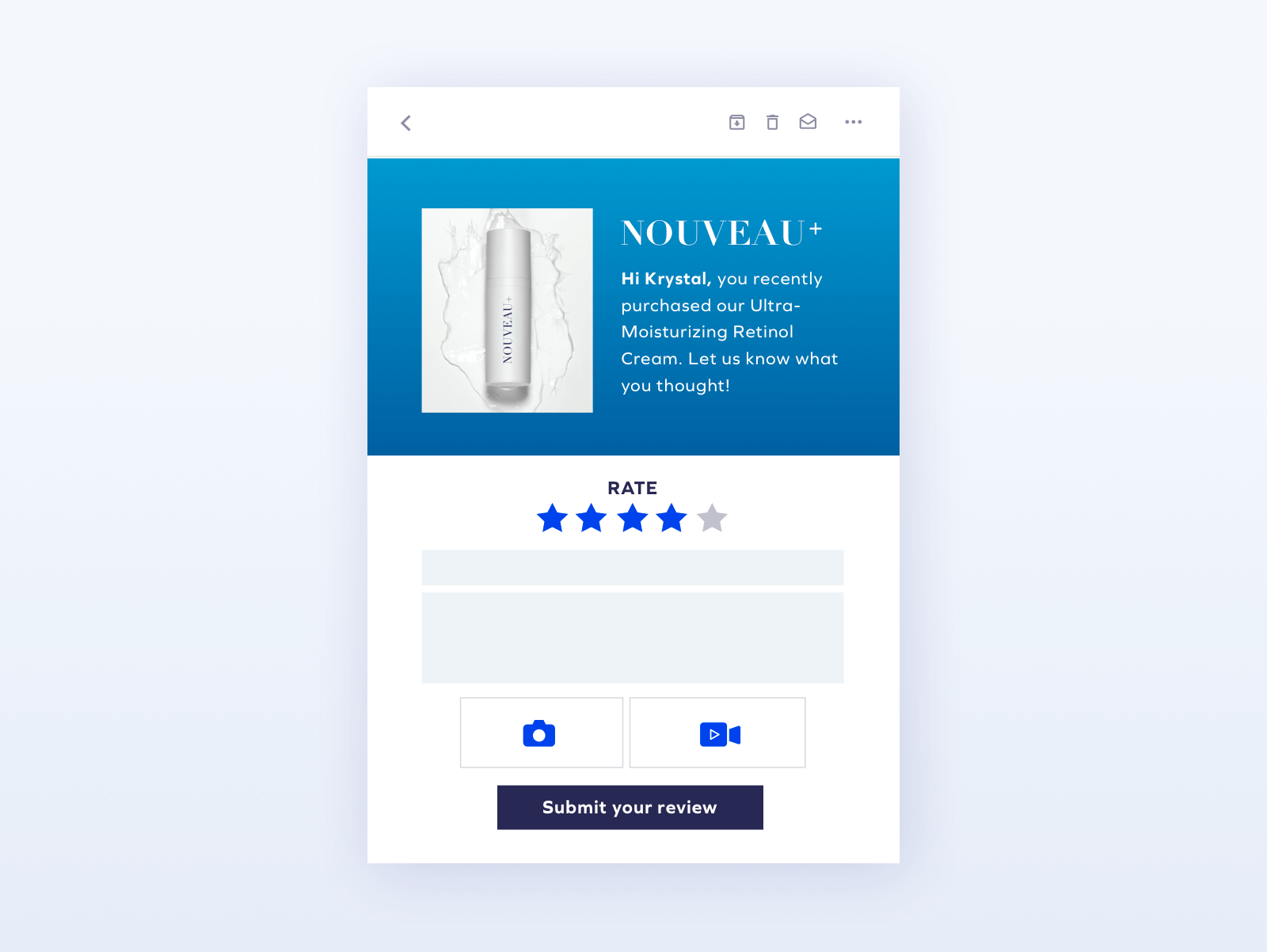 With customer photos, shoppers can see for themselves how a size medium T-shirt fits on someone who always wears a medium. Or, if a newly launched skincare product provides the kind of results that a buyer is looking for. Plus, according to the reviews consumer survey that we recently conducted, nearly 63% of shoppers say that they trust reviews more when photos are included. Grow your brand trust with customer photos.
---
3. Display all reviews on your site — the good and the bad
Another way to impact brand trust is to display all of your reviews, not just the good ones. Not only does this boost authenticity for your brand, but it's also a best practice as outlined by the Federal Trade Commission (FTC).
Besides, if you're only showcasing your positive reviews, shoppers may think they're fake. And our survey revealed that up to 35% of consumers will actively search for negative reviews before making a purchase. Displaying both positive and negative reviews is key to creating more authentic and trustworthy experiences with your shoppers.
---
4. Keep an eye on your site with review moderation
Moderating your product reviews can also help with brand trust. But keep in mind that "moderate" doesn't mean that you should be selective and only showcase your good reviews. Instead, it requires you to identify if any reviews on your site come across as fake, misleading, or irrelevant.
If there are any reviews that fall into these categories, it's best to either remove them or categorize them as "fake" or "misleading."
---
5. Respond to your reviews when you can
Displaying both positive and negative feedback and moderating your reviews are all great practices. But when you respond to your reviews, it builds in that extra layer of trust with your customers.
Responding to customer feedback shows shoppers that you're a real brand run by real people. It also indicates to your shoppers that you're actually reading their feedback and taking the time to either apologize for any inconveniences, find a solution, or simply thank them for being loyal customers.
---
6. Showcase review verification to promote authenticity
As you're moderating and responding to your feedback, you can show your shoppers that your reviews are legitimate by verifying them as well.
Depending on how your individual product reviews have been collected, your brand can add a badge near the top of the review specifying the verification. A few popular badge types include verified reviewer, verified buyer, and verified purchase among others. With these badges in place, you can show shoppers that your reviews are authentic and written by real customers.
---
7. Use customer feedback as actionable insights
Nothing builds brand trust and loyalty more than taking your customers' feedback and turning it into actionable insights to improve your products. Once you receive feedback from your customers in the form of reviews, determine what you can do to improve — similarly as you would with the customer feedback loop.
When customers see you actively working to improve your products and their experiences, they'll be more likely to trust your brand. These improvements will allow you to make adjustments to your products as well as how your brand operates. With these changes, you could make their shopping experience that much more seamless the next time they buy from you.
---
8. Build your Google Seller Ratings
You can build trust with your customers even further with Google Seller Ratings, which show new and returning shoppers that you're a trustworthy and reputable brand. In order to display your Google Seller Ratings in ad campaigns, your brand needs to collect a minimum of 100 site reviews within 12 months for whichever countries you're targeting.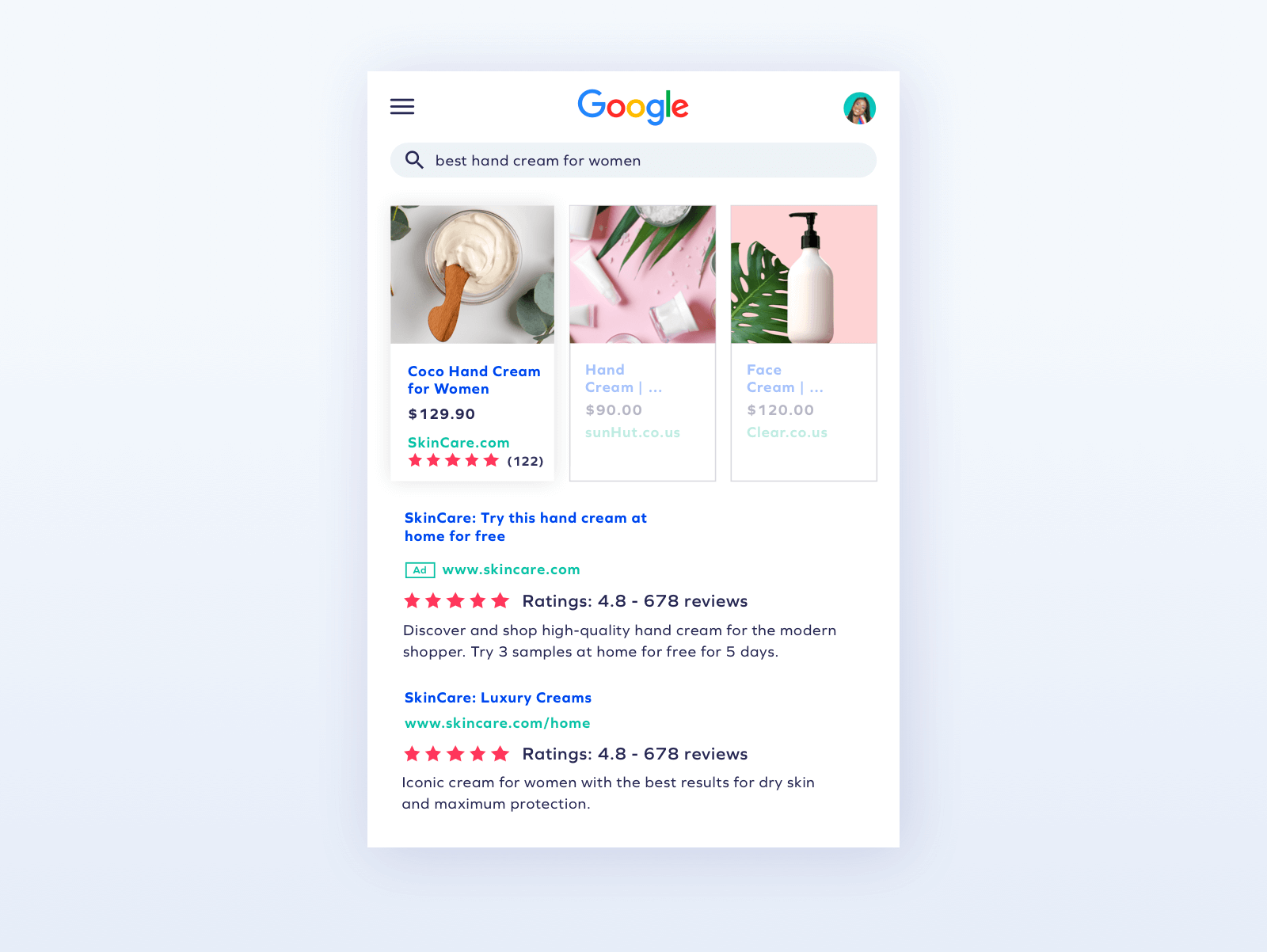 Once you collect enough site reviews, you can add your Seller Ratings to your Google Shopping Ads to showcase that your brand is trusted among online shoppers. According to Google, by adding your Seller Ratings to your ads, you can increase your click-through rate by 10%.