What's the foundation of any good outfit? An even better pair of underwear. PSD Underwear goes beyond the basics to provide a premium selection to their customers, while emphasizing authenticity and personalization as their core brand values. They know their community of athletes and trendsetters uses clothing as a means of self-expression, and to PSD, underwear should be no exception. To engage everyone with just the right product to suit their unique personality and style, and to keep them coming back for more, the brand relies on the power of SMS marketing.

Challenge
PSD Underwear decided to double down on retention as acquisition costs continued to rise.
SMS seemed like the optimal channel to engage more customers more effectively and keep them coming back.
The brand initially used their ESP's SMS offering, but ran into challenges like deliverability.
With acquisition costs on the rise, PSD Underwear spent the past year shifting their focus towards customer retention. "How do we keep our customers more engaged and interact with them more?" Gian Singh, eCommerce Director at PSD Underwear wondered. SMS was rumored to be a fast, reliable, and highly effective channel to routinely engage mobile consumers — and therefore to help retain them — so the brand placed it at the forefront of their retention strategy.
PSD initially turned to their email service provider (ESP) to get started with SMS marketing, hoping to take advantage of the provider's omnichannel capabilities. However, the brand soon discovered that those capabilities were limited, while deliverability issues held them back from reaching their audience with the right message at the right time.
To maximize their chance of success with SMS, PSD decided to go a different route — they searched for a more reliable SMS provider, one that offered advanced SMS features and functionalities that could take their SMS marketing to the next level and make it easy for customers to come back and shop.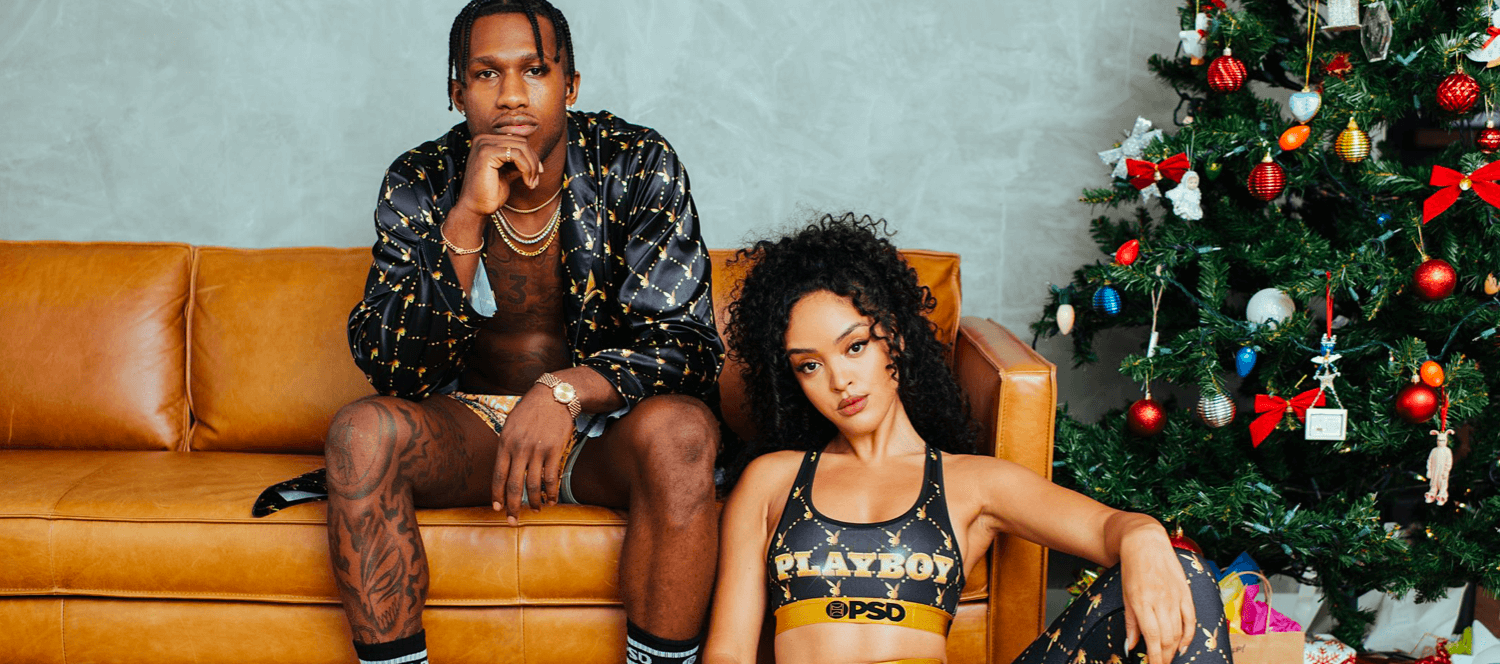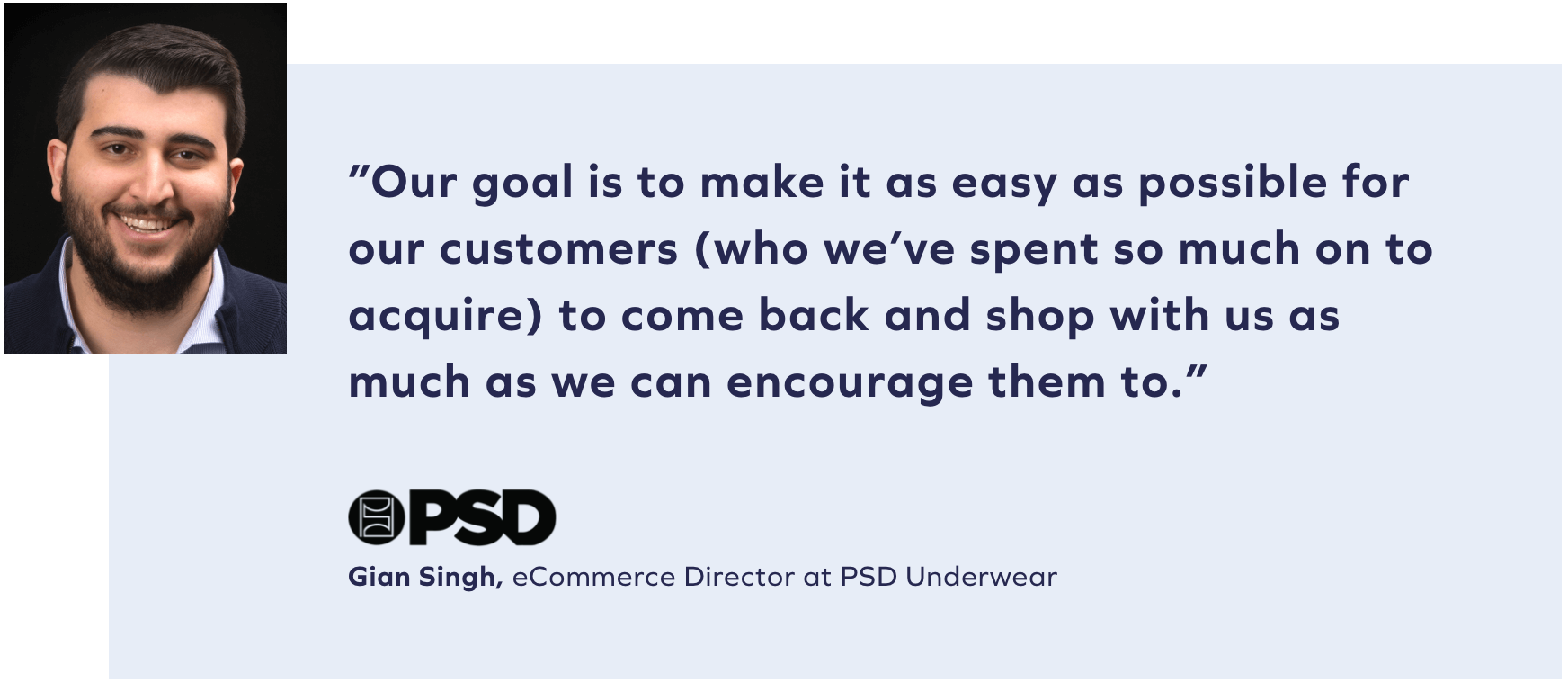 Solutions
PSD turned to Yotpo SMSBump for expertise and support after having a positive experience with other Yotpo solutions.
The brand saw the value in using SMS and Loyalty together to power their retention efforts.
Yotpo SMSBump had much more to offer, including heightened deliverability, subscriber growth, and ROI through the platform's advanced features.
Fortunately, PSD Underwear didn't have to look too far for a superior SMS solution. The brand was already using Yotpo Loyalty and Reviews to create exceptional customer experiences, and saw an opportunity to add even more value by leveraging Yotpo SMSBump too. "Yotpo's organization has one of the better account teams from an expertise and support standpoint, which is a primary reason that keeps us coming back to Yotpo's solutions," says Singh.
After six months of using SMS with their ESP, PSD Underwear made the switch and embraced SMS marketing through the Yotpo platform. With three of Yotpo's products now working together, they could finally create a seamless, omnichannel experience for their internal team and their customers — especially their loyalty members who are critical to retain. "As we go through this time with higher acquisition costs, having loyalty and SMS so closely tied together within the same platform has been a substantial advantage in helping us with retention," says Singh.
Not only that, Yotpo SMSBump offered improved SMS deliverability, more ways to grow their subscriber list, and a wealth of innovative messaging and analytics tools to increase and track the brand's ROI — all of which paid off.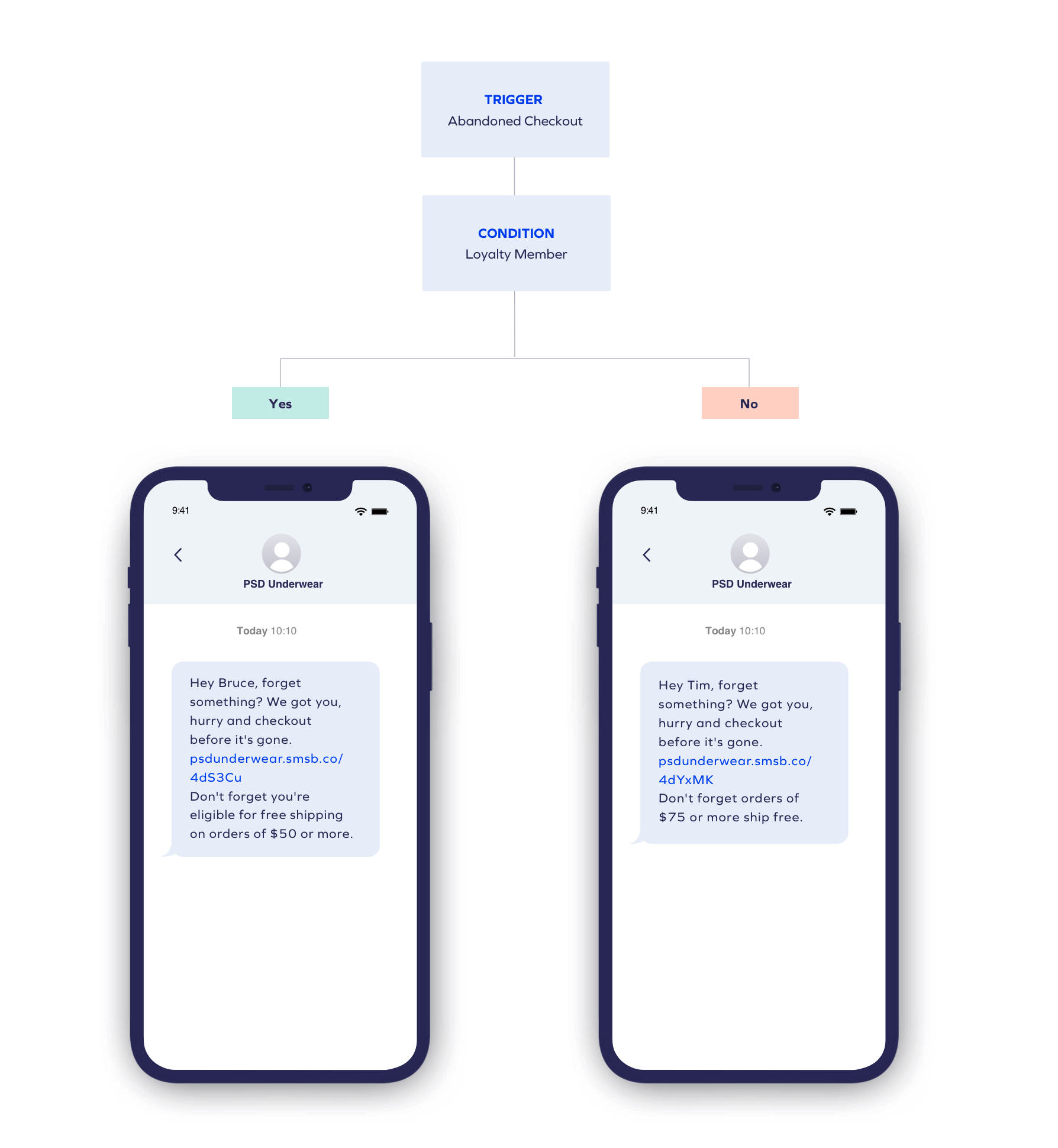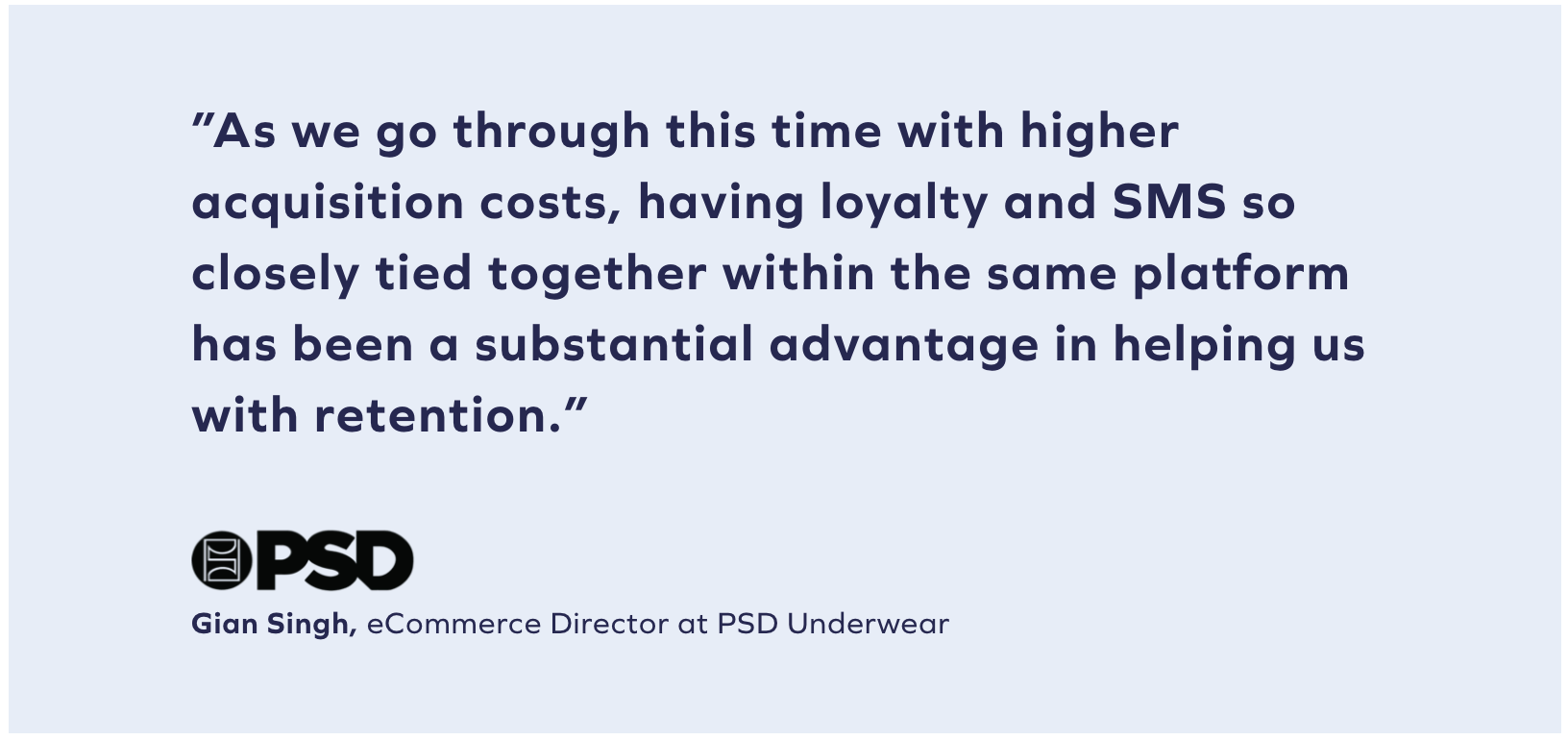 Results
PSD Underwear quadrupled their subscriber list in less than a year with Yotpo SMSBump.
The brand now benefits from SMS and Loyalty synergies, using loyalty data to engage SMS subscribers post-purchase.
Abandoned checkout flows sent to loyalty members see 12x higher ROI than those sent to non-members.
Post-purchase flows that encourage subscribers to join their rewards program see 32% CTR.
With new omnichannel subscriber collection tools to leverage alongside their rapidly growing business, PSD was able to quadruple their subscribers in less than a year of upgrading to Yotpo SMSBump. Successful additions so far have included a landing page, social opt-in on TikTok, and a post-purchase form. To turn more loyalty members into subscribers, PSD now plans to add an opt-in field within their loyalty account creation page.
Keeping in line with their values, PSD takes a personalized approach to texting these subscribers, using segmentation in both campaigns and flows to bring customers back to purchase. Their loyalty segmentation strategy is particularly effective — one abandoned checkout flow segmented to loyalty customers to remind them of free shipping perks has seen 12x higher ROI than a similar flow sent to non-loyalty members. Post-purchase flows, which the brand uses to motivate rewards program opt-ins, see an encouraging 32% CTR. "We're now able to create engaging loyalty experiences, so that customers aren't just earning points and never thinking about them again. With SMS, we can keep loyalty members in the loop of where they are in the program and nudge them along when they're close to a reward," says Singh.
In addition to these successes, PSD has been able to take advantage of exciting new SMS features powered by artificial intelligence. Using predictive segmentation, they engage customers that are likely to purchase with SMS campaigns around sales and key marketing dates. One campaign sent to this segment to promote National Underwear Day saw 26x ROI. "With Yotpo predictive segmentation, we can ensure our customers are receiving the message because it's relevant to something they're interested in, what they've done before, or even what we predict they're going to do," says Singh. PSD has even begun offering AI-driven product recommendations to customers within their cross-sell flow, increasing the relevancy of every message, product, and offer they send to ensure those customers come back again.