Located on the lush riparian loam soil of Maidu Konkow land in Butte County, Tenderly Rooted is a family business built on a 4 generations heritage and culture. The Kramer family has faithfully taken care of the land for more than 40 years!
Kaben and Jennifer Kramer founded Tenderly Rooted 4 years ago in July 2021. Having used Yotpo successfully for Reviews and Yotpo SMS, they quickly switched from Recharge over to Yotpo Subscriptions.

---
💘 Why we love Tenderly Rooted's subscription strategy 💘

After a seamless onboarding in which Tenderly Rooted "just had to click a few buttons to give permission and Yotpo did the rest," Kaben was pleased to see:
The ability to filter and define the full range of customer segments based on their products, variants, charge date, subscription status, and more.
The ability to mass update customer segments and "swap products" in a customer subscription instead of going customer by customer and engaging in multi-step updates.
A support team that listens to his needs.
---
Migrating to Yotpo Subscriptions
Yotpo Subscriptions offers an intuitive way to build and manage subscription plans and a frictionless way to send subscription notifications through Yotpo SMS. 
To take their retention strategy a step further, Tenderly Rooted uses Yotpo Subscriptions and Yotpo SMS to automatically send subscription renewal reminders.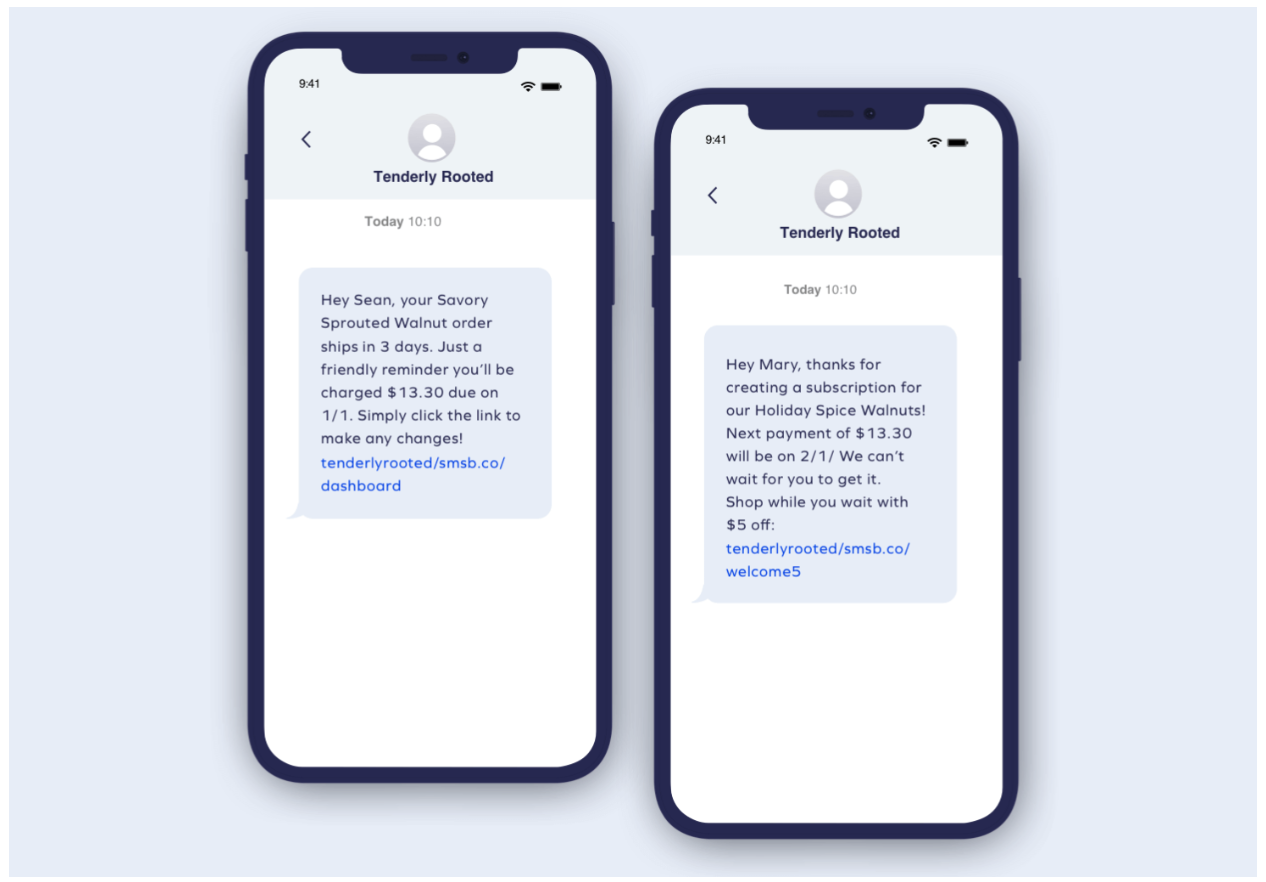 This level of visibility ensures Tenderly Rooted's customers have the flexibility and visibility they need in their subscriptions.
The biggest tangible result we've seen using Yotpo Subscriptions has been a massive increase in customer lifetime value. We have almost doubled our CLTV since switching to Yotpo Subscriptions and that has been an absolute game changer. Kaben Kramer, Owner
Learn more about Tenderly Rooted and their Yotpo Subscriptions strategy: 
What do you think about this Subscription? Share with us in a comment below. ⬇️