The launch of Subscriptions marks Yuval Goldstein's, our Director of New Products fifth year of product development with Yotpo. He originally joined to lead Reviews and Visual UGC after coming fresh from Microsoft, Wix, and a handful of other small startups.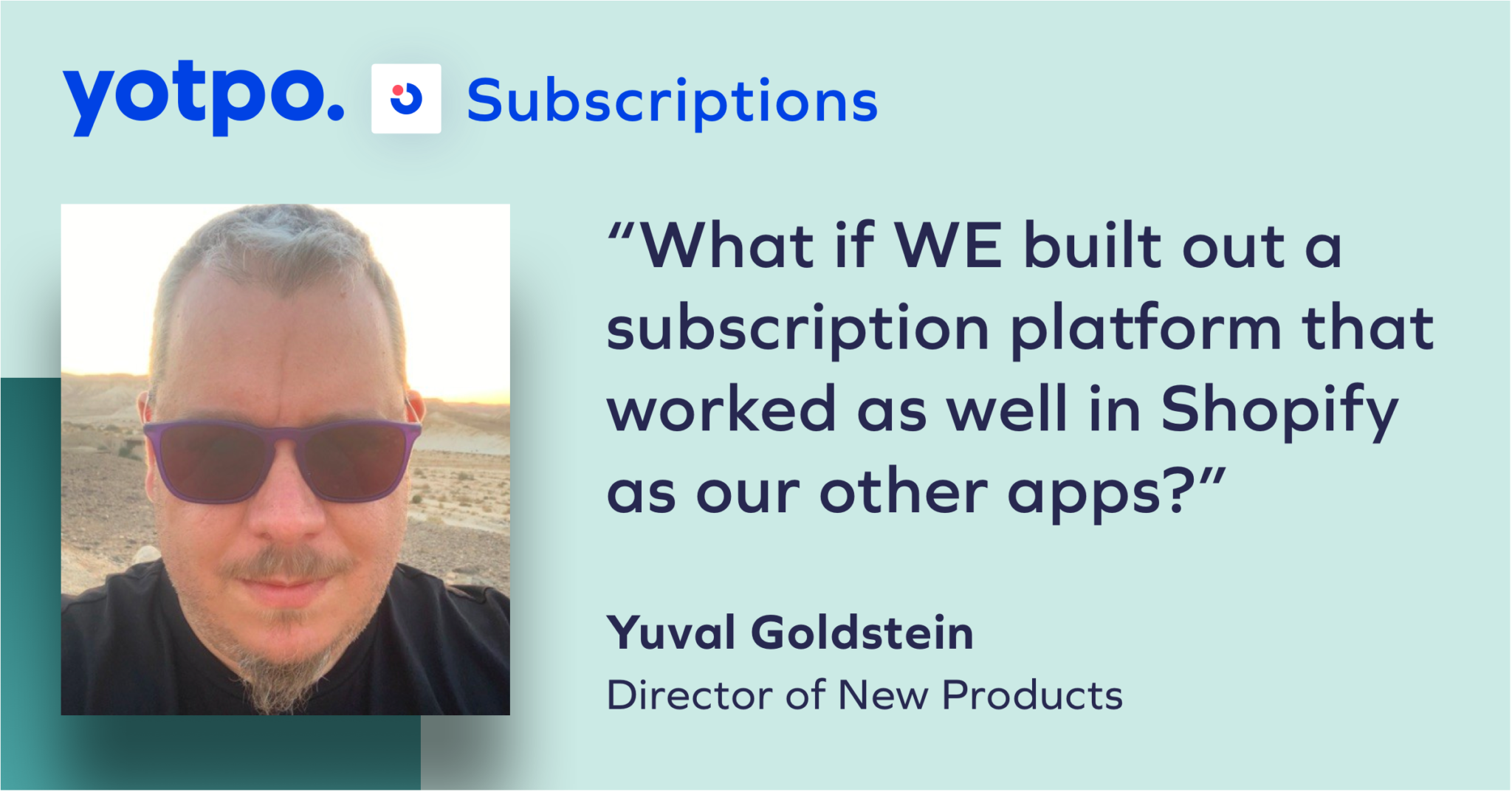 Yotpo Subscriptions was born from one question "What is the next step for your business?" 
What followed was several days of brands voicing the same thing on repeat — they needed to shift to a retention-first approach and were looking for tools that would make that easy. Their current options were clunky, didn't integrate well into their current marketing tech stack, and made everything feel harder than it should be.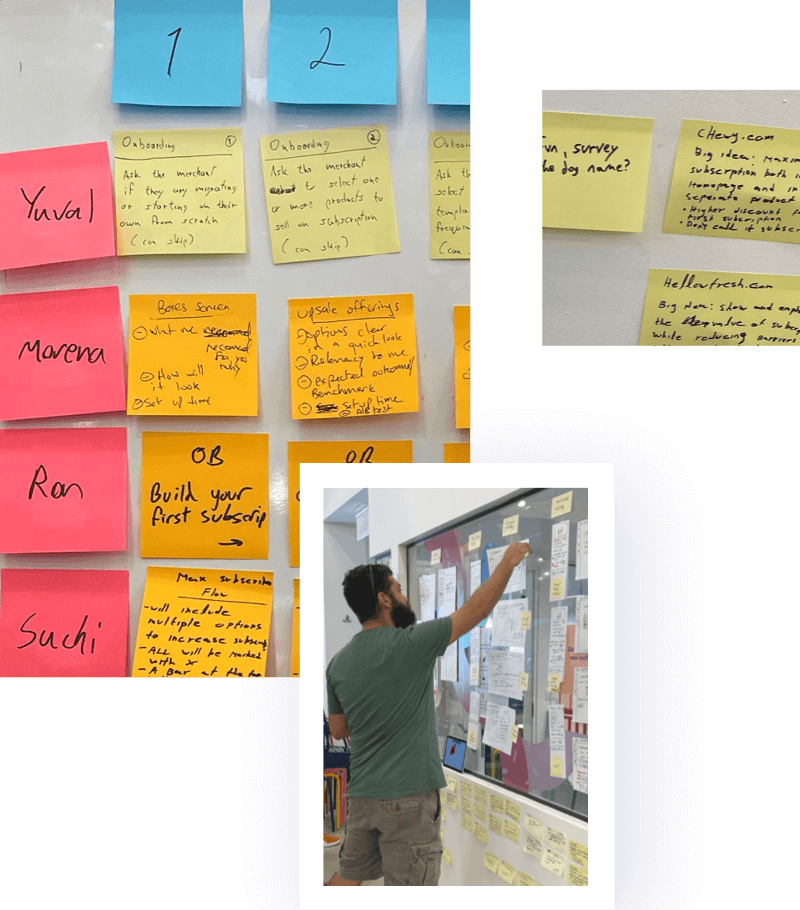 Ultimately there was this resounding need for an easy-to-use subscriptions app that could reduce the dependency on acquisition and increase retention. We understood this was the macro need for eCommerce as an industry, but we really started to hone in on how we could add cross-functional value to our current product portfolio, using these brand's pain points as our guiding light.
💡 Read the full story on how Yotpo Subscriptions was created and how it's paving the path to a new product on our blog.